Leading Ulysseus to become a European University excellence model through Research and Innovation
A MODEL OF EXCELLENCE FOR RESEARCH & INNOVATION
COMPASS is the flagship for the Ulysseus R&I agenda. Its aim is to build upon this vision by establishing Ulysseus as a model of excellence for research and innovation transformation in line with the shared, integrated, long-term joint strategy of the alliance, boosting synergies between the European Research Area and the European Education Area. It will support the development of strategies and concrete action plans in order to position Ulysseus as an institutional transformation model at research and innovation level.

COMPASS is a coordination and support project that will provide good practices to institutions inside and outside the alliance, leading the European University Ulysseus in a transforming process to boost interlinked Research, Innovation and Education with high impact in local and regional development, thus, contributing to the economic, social and cultural growth of Europe.

Through COMPASS, the alliance will reinforce their joint long-term vision for research and innovation to drive systemic, structural and sustainable impact at all levels of the institutions involved.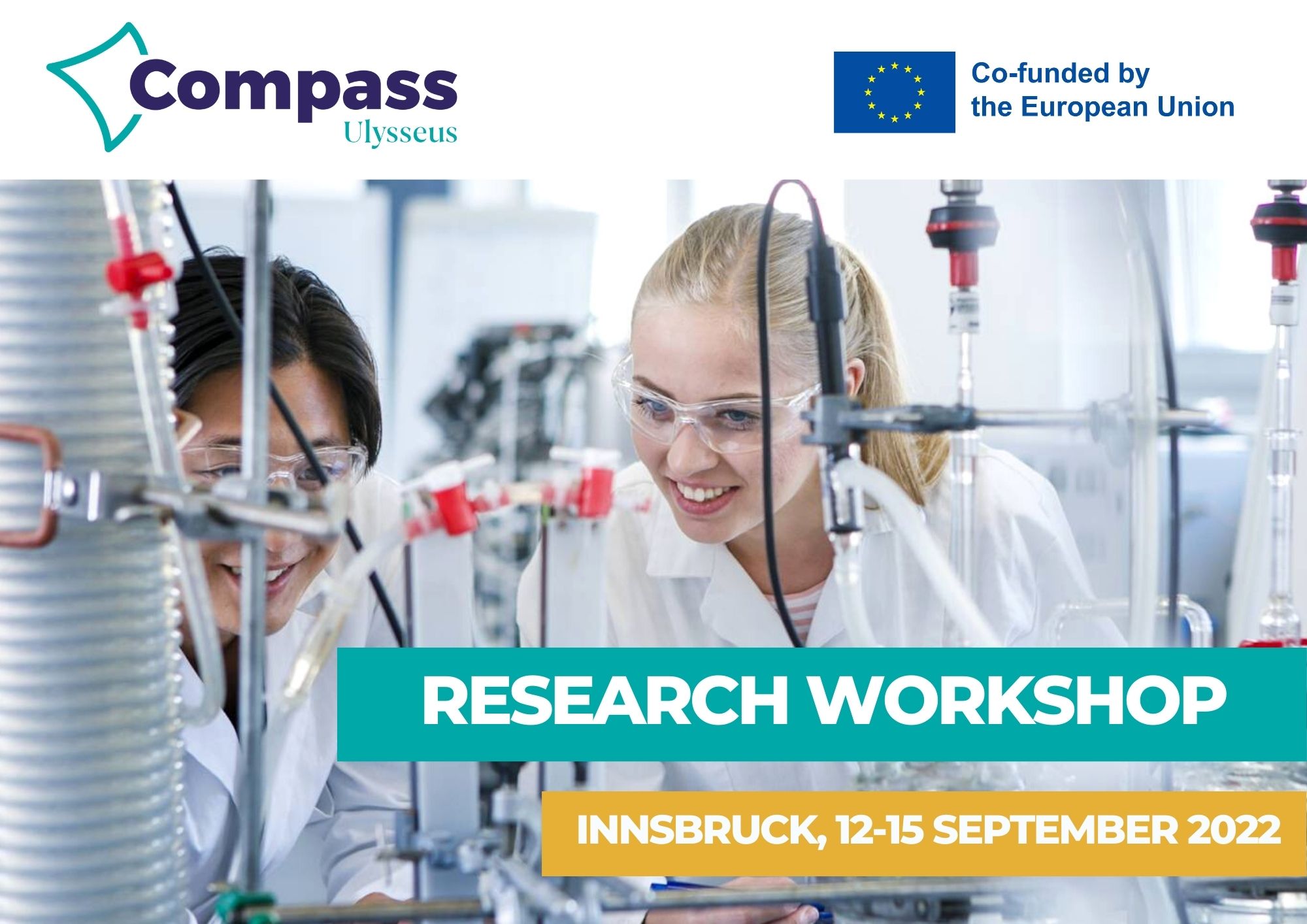 COMPASS Research Workshop in Innsbruck
Innsbruck, 12-15 September 2022
Ulysseus' Innovation Hub of Food, Biotechnology & Circular Economy, led by MCI | The Entrepreneurial School in Austria, is inviting researchers from the alliance working in the fields of food technology, agricultural sciences, biosciences, biotechnology, and circular economy to foster exchanges and get-together activities in order to build and strengthen future collaborations and research activities within and beyond the alliance. This workshop is one of the activities of the summer school and will bring together researchers and lecturers from all Ulysseus partner universities. The aim of this event is to get in touch with the relevant players in the fields of food, biotechnology & circular economy; explore collaborations in forthcoming Horizon Europe and Erasmus + project proposals in the areas of food systems, biotechnology & circular economy; building consortia for Horizon and Erasmus + proposals and explore the development of joint study programs in this very same field.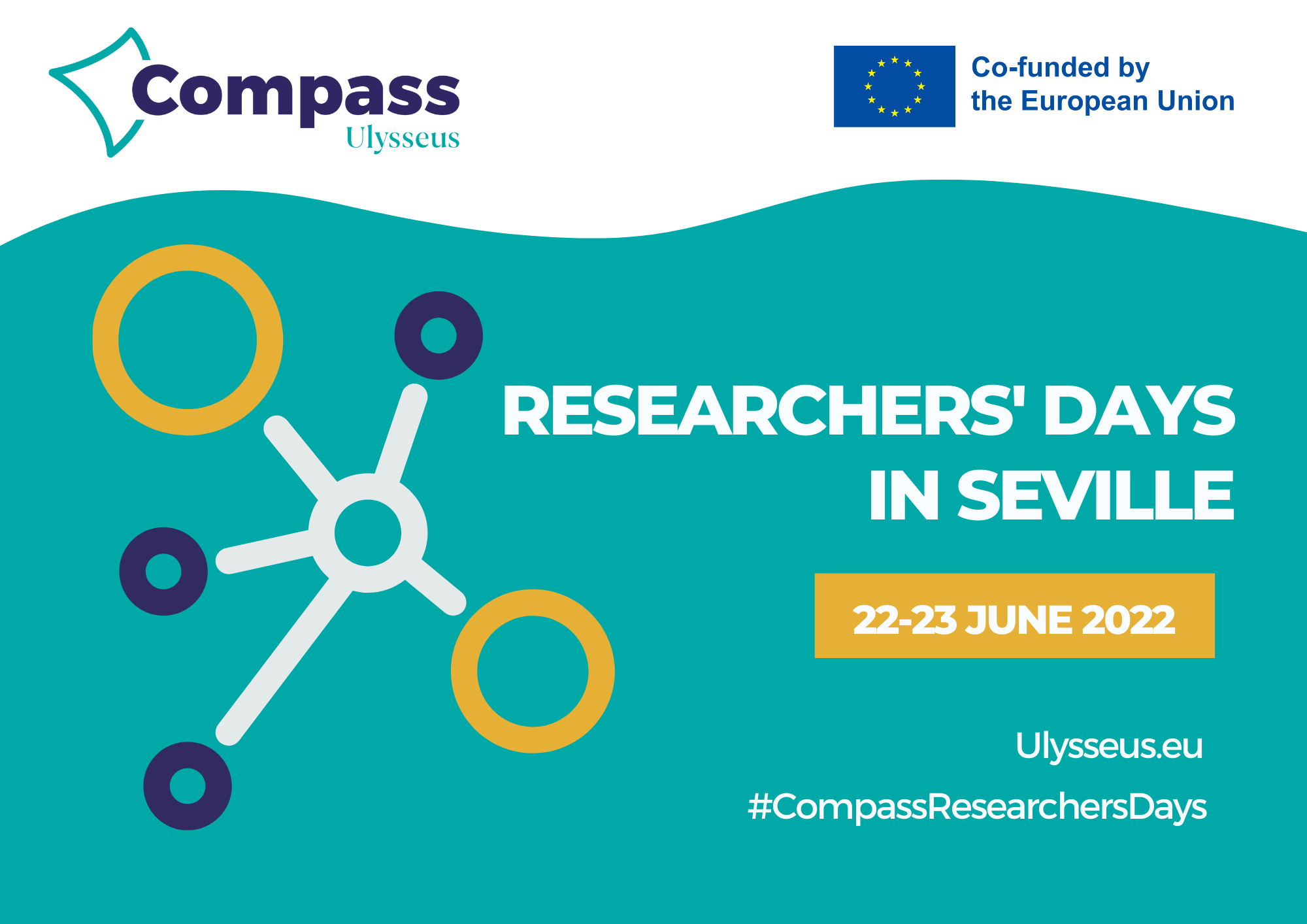 Ulysseus Researchers will get together at the COMPASS Researchers' Days in Seville
The COMPASS RESEARCHERS' DAYS IN SEVILLE is organised by the University of Seville and offers an opportunity for researchers of the Ulysseus' partner universities
University of Seville (Spain)
University of Genoa in (Italy)
Université Côte d'Azur (France)
Technical University of Košice (Slovakia)
MCI | The Entrepreneurial School®  (Austria)
Haaga-Helia University of Applied Sciences (Finland)
to engage with peers establishing new collaborations and consolidating consortiums, to seize opportunities to develop joint European projects, scientific workshops, seminars, congresses, courses and mobilities.
For two days, more than 80 researchers will meet in person in Seville, enjoying lots of activities as seminars, workshops and visits to key research centres of the University of Seville.
Would you like to learn more?
#inspiring #innovating #collaborating #researching
2030: A journey towards Climate Neutral and Smart Cities in Europe
Seville, 22 June 2022 at 09:45 am (CET)
A hundred cities from the European Union member states plus 12 cities from associated countries have been selected to join the EU Mission: 100 Climate-neutral and smart cities by 2030 to pursue ambitious goals to slash emissions rapidly and pioneer innovative approaches with citizens and stakeholders.
Seville, Helsinki and Košice are three of the selected cities in the EU and home of three partner universities of the Ulysseus alliance.
This seminar will highlight existing actions in the alliance towards the goal of achieving smart and climate-neutral cities amongst our regions and will inspire innovative actions to take place within our community, including citizens, academia, and businesses and implement transformative processes.
See below our panel of the experts:
Begoña Chiquinquira Arrue Ulles, Associate Professor at the Systems Engineering and Automation Department of the University of Seville (Spain)
Blanca Gómez Domínguez, Innovation and Project Leader at Cartuja Science & Technology Park, Seville (Spain)
Ricardo Chacartegui Ramírez, Professor at the Energy Engineering Department of the University of Seville (Spain)
Maroš Halama, Vice-Dean for Research, Innovation & International Relations at the Technical University in Košice (Slovakia)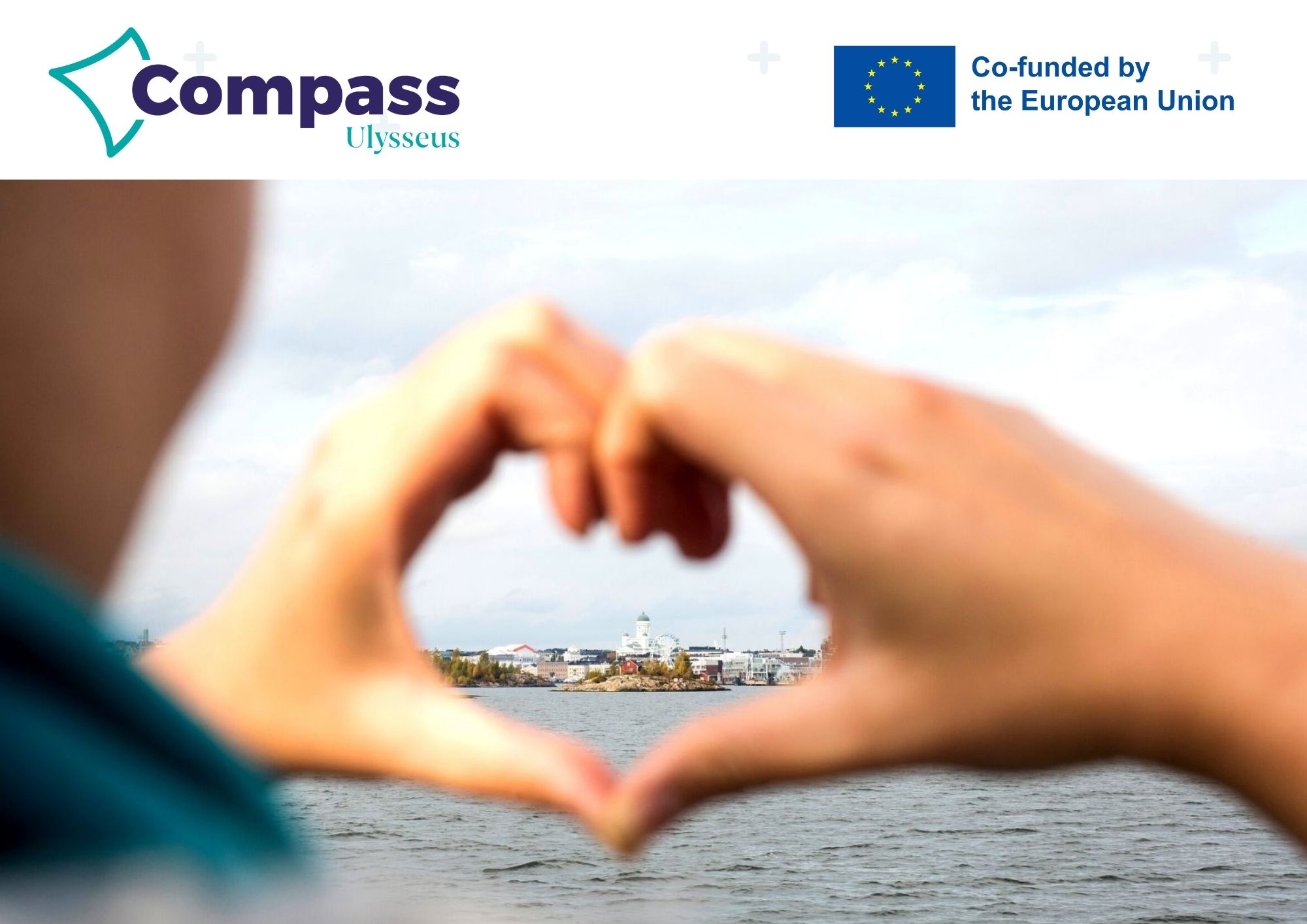 Representatives of the alliance met at the Ulysseus summit to discuss the process of achieving the HRS4R award for Ulysseus
On June 6, during the Ulysseus Summit in Helsinki, representatives of the "Talent and Career Research and Innovation" workgroup of COMPASS presented the status of the HRS4R award to different representatives of the partner universities of Ulysseus.

HRS4R is quality work related to research careers. It is the mechanism to implement the principles set forth in the European Charter for Researchers and the Code of Conduct (Charter & Code). HRS4R aims at applying and maintaining the HR Excellence in Research Award, which is a recognition granted by the European Commission for the development of researchers' working conditions and research careers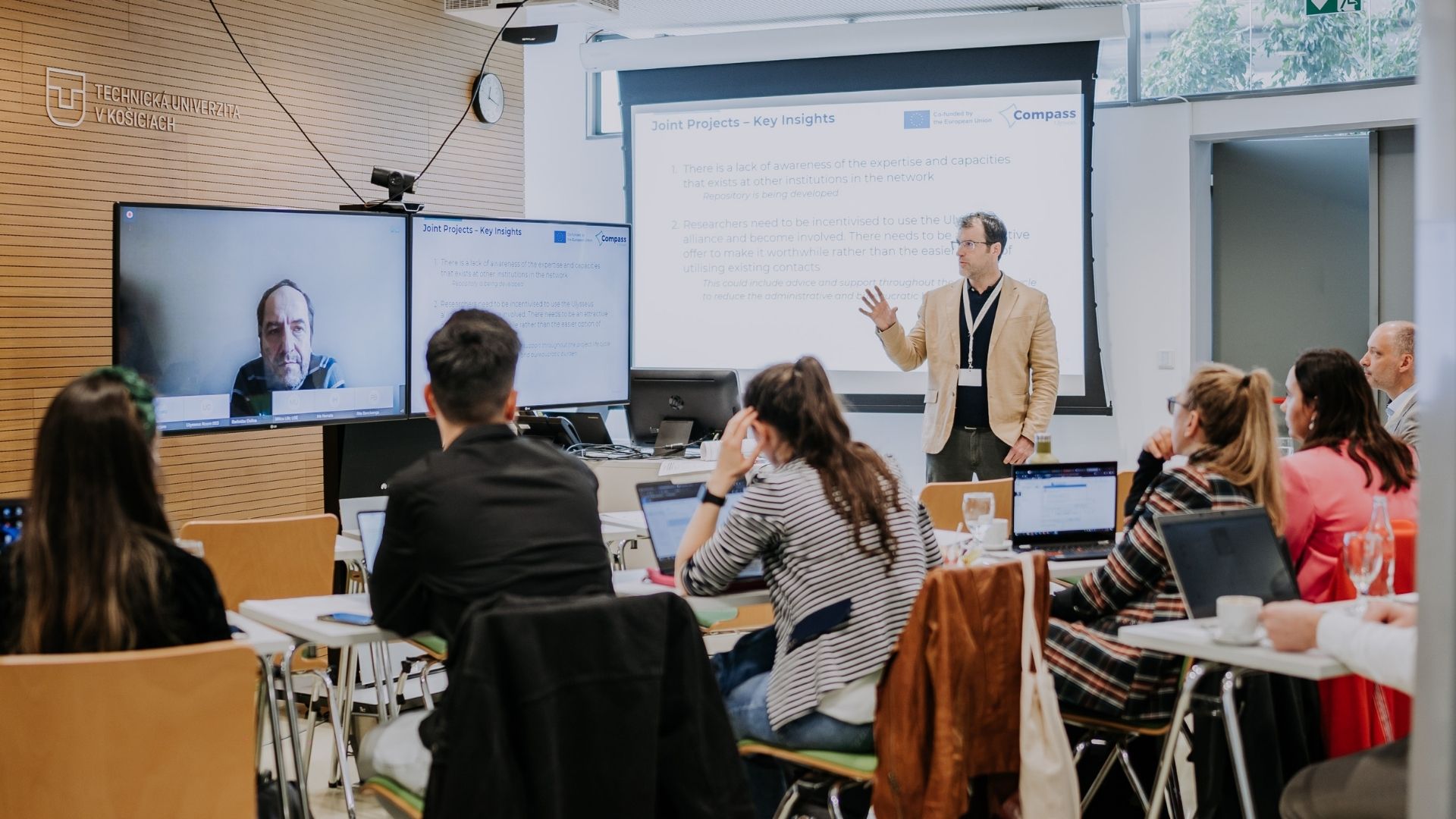 Summit in Košice (Slovakia)
COMPASS project team met at a forum in Košice to review the progress made in the development of Ulysseus' future research and innovation agenda and strategy. On 27 April, representatives of Ulysseus partner universities attended a COMPASS forum at the Technical University of Košice in Slovakia. At this occasion, members of the different workgroups discussed a broad range of topics including the status of the Ulysseus Research and Innovation agenda and strategy, digital innovation, Gender Agenda, Open Science resources, and a proposal to transform Ulysseus Innovation hubs in European Research Area Hubs, among others.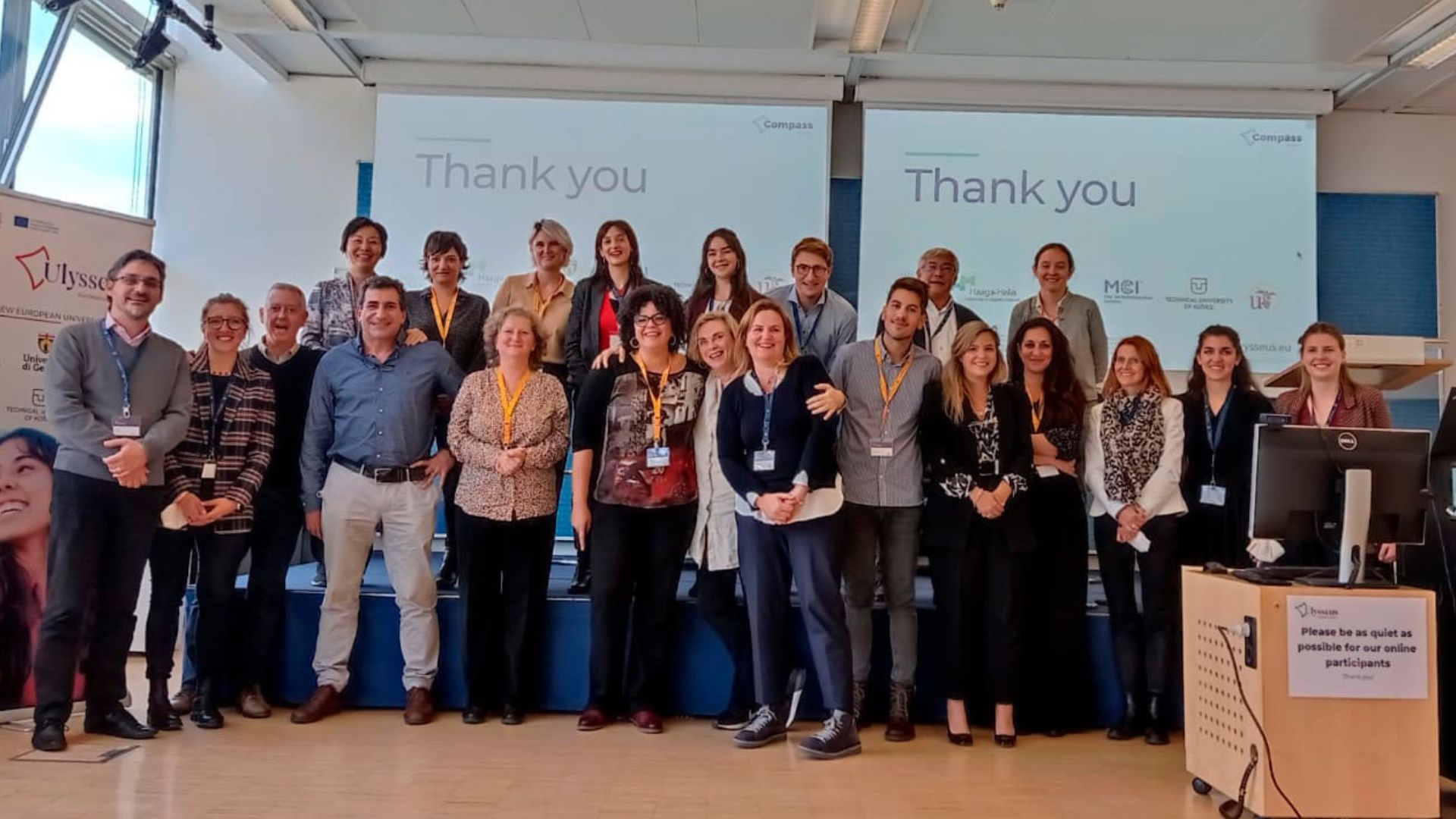 Summit in Innsbruck (Austria)
COMPASS workgroup members met in Innsbruck to review the alliance's research and innovation strategy, objectives, agenda and plans for the next three years.

During this meeting, workgroup members had the opportunity to discuss key deliverables and plans that will ensure the following objectives: correct management and execution of the project, through the European Comission PM2 methodology; spread the outputs and results, maximise its impact, boost public engagement and spread best practices worldwide, by the means of a Dissemination, Exploitation and Communication Plan; develop a common research and innovation agenda and action plan contribute to the preparedness for strategic involvement in future actions funded through complementary EU funding programmes (Green Deal, Horizon Europe, Erasmus+); identify capacities, synergies, and practices around the Ulysseus Innovation Hubs.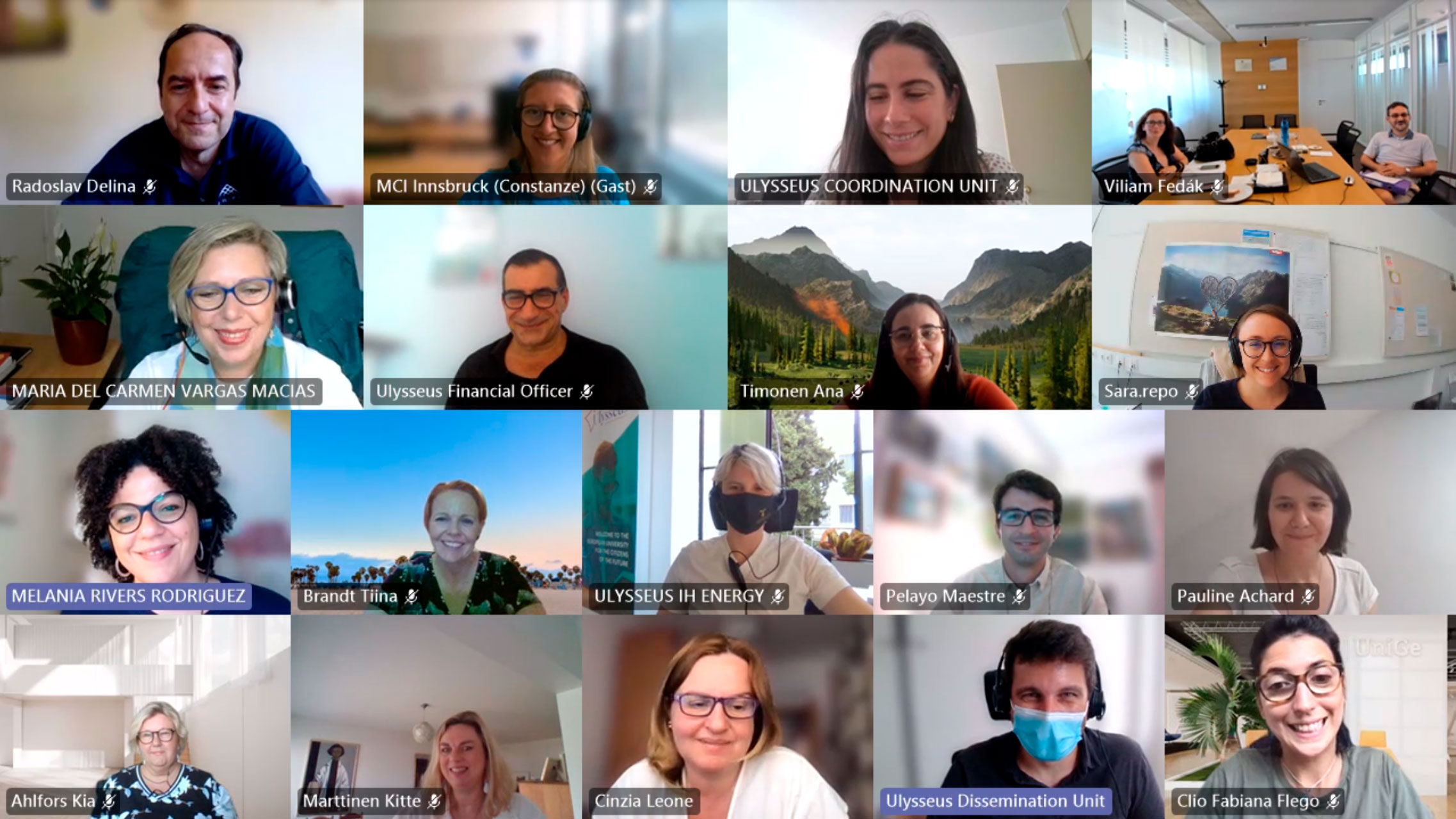 Horizon 2020 project COMPASS kicks off
The Horizon 2020 project COMPASS: Leading Ulysseus to become a European University excellence model through Research and Innovation kicked off on June 18, 2021 after a meeting of the six Ulysseus European University partner universities — the University of Seville (Spain), the University of Genoa (Italy), Université Côte d'Azur (France), the Technical University of Košice (Slovakia), MCI | The Entrepreneurial School® (Austria), and the Haaga-Helia University of Applied Sciences (Finland). The alliance was awarded 2 million euros to facilitate Ulysseus' transformation into a European University through a common R&I strategy by consolidating its Innovation Ecosystem.
This project has received funding from the European Union's Horizon 2020 Research and Innovation programme under grant agreement No 101035809