Over a hundred students and researchers attend the Summer School and Research Workshop in Innsbruck
This event is hosted by the Innovation Hub of Food, Biotechnology & Circular Economy based at MCI | The Entrepreneurial School, one of the partner universities of Ulysseus alliance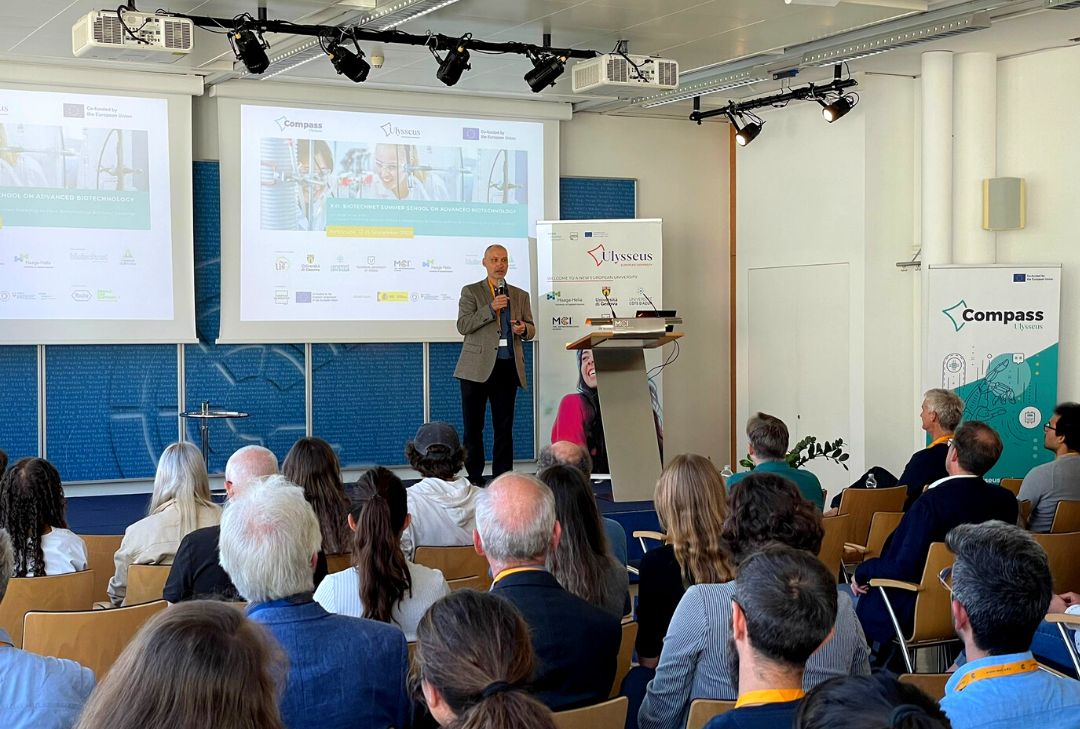 A total of 85 students and 17 researchers from the six partner Universities (University of Seville, Spain; University of Genoa, Italy; Université Côte d'Azur, France; the Technical University of Kosice, Slovakia; MCI | The Entrepreneurial School, Austria, and Haaga-Helia University of Applied Sciences, Finland) participate in the Ulysseus Summer School and COMPASS Research Workshop in Innsbruck.
Ulysseus Summer School
On September 12-15, students from the six partner universities of Ulysseus are gathering in person in Innsbruck to attend the first Ulysseus Summer School on Food, Biotechnology and Circular Economy.
A total of 90 students will have the opportunity to enjoy a broad range of workshops and presentations on the latest advancements in Food, Biotechnology and Circular Economy. This event consists of presentations and workshops delivered by researchers and industry experts of the participating institutions. 3D cell culture; food technology; diagnostics; food innovation; microbiology and antimicrobials; circular economy; medical biotechnology, pharmacology & therapy; marine biotechnology; environmental technology & bioenergy; molecular & cell biology; methods in biotechnology; molecular biotechnology; renewables; biotechnology with plants & fungi; and microbiology are the topics covered during this event.
The Ulysseus Summer School enables students to acquire and improve their skills in these fields of expertise.
Additionally, participants will be able to meet the Ulysseus researchers that are simultaneously attending the COMPASS Research Workshop.

COMPASS Research Workshop
In parallel to this summer school, on September 14-15, a selection of lecturers and researchers specialised in food technology, agricultural sciences, biosciences, biotechnology and circular economy will take part in a workshop.
The aim of this event is to get in touch with relevant players in the fields of food, biotechnology & circular economy; explore collaborations in forthcoming Horizon Europe and Erasmus + project proposals in the areas of food systems, biotechnology & circular economy; building consortia for Horizon and Erasmus + proposals and explore the development of joint study programs in this very same field.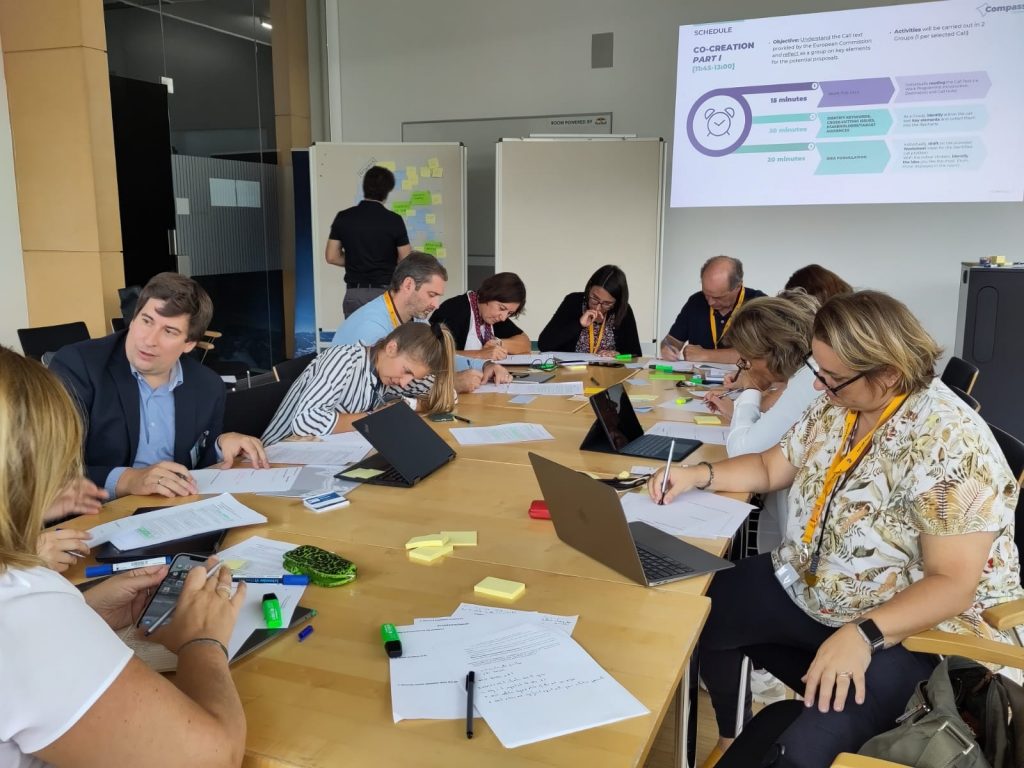 About COMPASS
COMPASS: Leading Ulysseus to become a European University excellence model through Research and Innovation is a Horizon 2020 project and the flagship for Ulysseus R&I agenda and strategy. This action, which is part of the Science with and for Society programme of Horizon 2020 (SwafS), will facilitate Ulysseus' transformation process towards becoming a European university through a common R&I strategy that will in turn consolidate its Innovation Ecosystem.