Ulysseus Traineeship Programme
Ulysseus Traineeship Programme is a specific tool to offer students and graduates professional experience and train skills that they would not be able to learn in the classroom. With the collaboration of the Ulysseus Innovation Hubs and the associated partners, the traineeship programme will involve both local work placements (managed locally at every partner University) and international mobility.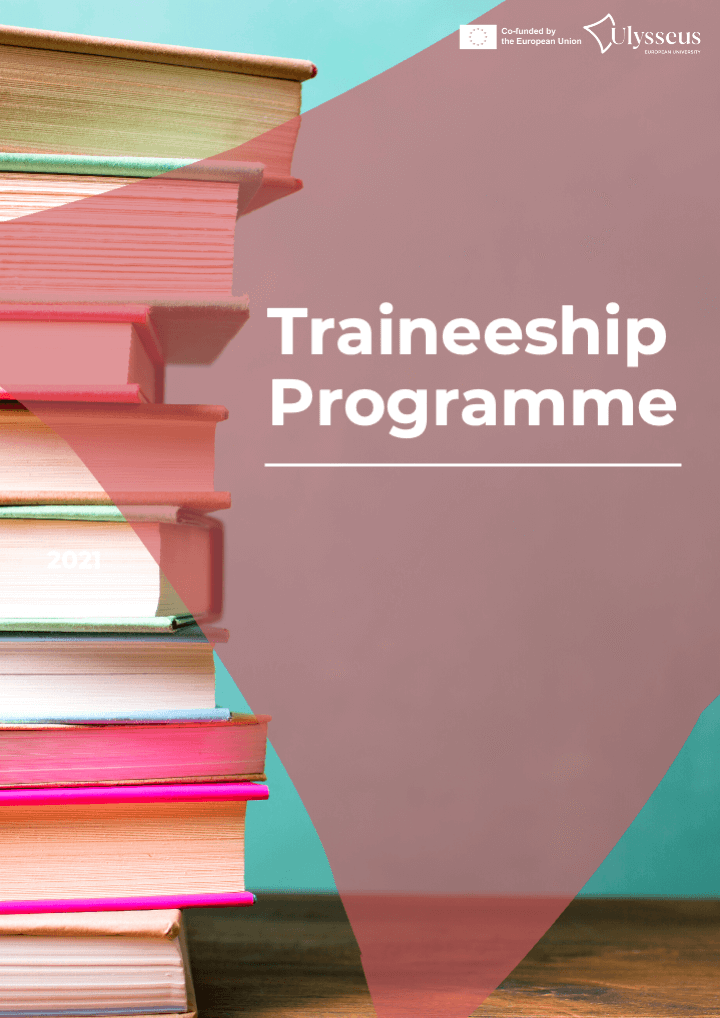 The aim of the Traineeship Programme is to allow participants get practical knowledge and develop new skills which will increase employability of students and graduates in compliance with the requirements of the labour market on an international level.
An important role of Ulysseus Traineeship Programme is, in addition to expanding the existing offer of internships and their internationalization, also creating an offer of internships for newly emerging interdisciplinary Joint Study Programs of the Ulysseus, especially in cooperation with newly established Innovation Hubs specializing in areas of interest and research:
Artificial Intelligence (HH)
Energy, Transport, Mobility & Smart Cities (USE)
Digitalization (TUKE)
Food, Biotechnology & Circular Economy (MCI)
Ageing and Well Being (UCA)
Tourism, Arts & Heritage (UNIGE)