Ulysseus RADAR Annual Report
This first RADAR Annual Report provides an assessment of Ulysseus activities over its first year of exercise 2021. To do so, it relies on the RADAR Observatory as the main instrument set up by Ulysseus to track its own activity, propose corrective and improvement measures and move forward in the project development.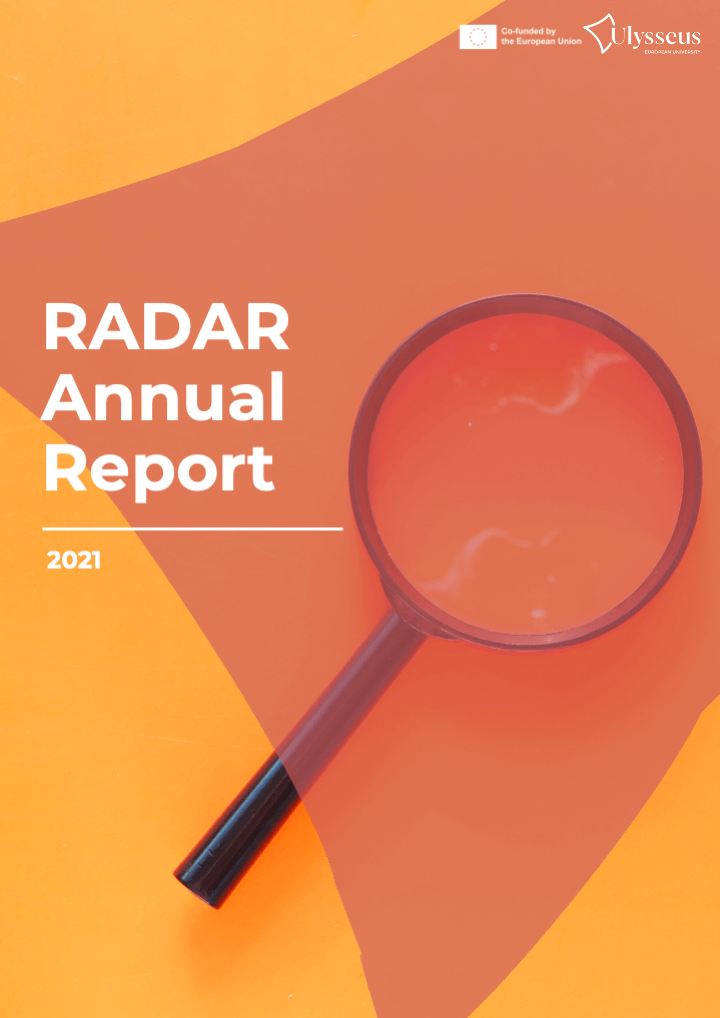 RADAR focuses its internal monitoring and evaluation capacities on the areas of program management, team performance, results achievement and impact assessment.
To fulfill its mission, RADAR has gathered universities pedagogical, social, technological and economic expertise within an evaluation team specifically created to assess Ulysseus development. 14 experts chosen by Ulysseus Governing Council and a student representative conducted the current evaluation. ​
This report evaluates each of the seven work packages developed in 2021. For each work package, the analysis focuses on the main objectives and specific purposes to be met in 2021, the actual achievements, the main indicators identified to measure progress, the main challenges and mitigation strategies identified in 2021, a case-study of best practices, the deliverables expected for 2022 and formulating recommendations for future developments. ​