Welcome Guide
Welcome to Ulysseus European University!
On this website you will find useful information from each partner university. From our services and support, to guidance on health and safety, and advice on preparing to study with us online and in person, we have lots of information to help you.
We have a range of resources to help you settle in, make new friends and feel prepared for your studies at the different partner universities of Ulysseus European University.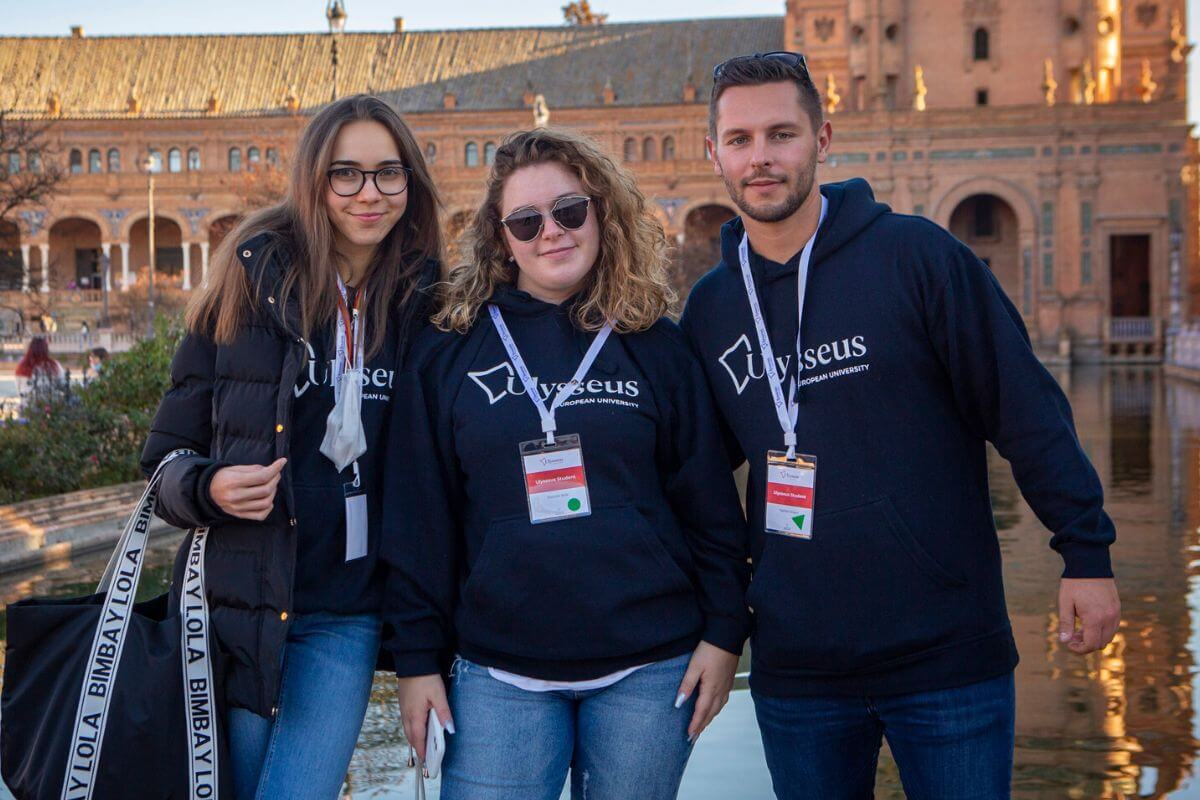 Are you ready for your Ulysseus European University experience?
We look forward to welcoming you and to give you the information and tools for you to make the most of this opportunity, get involved with our Ulysseus community, and get to know your new home.
University of Seville (USE)
USE is a historic university, the second largest in Spain in number of students, with a relevant and robust comprehensive formation, internationally recognized for its academic excellence, research and technology transfer background. USE ranks 8th in scientific production and 1st in international patents in Spain. USE provides strong expertise in coordinating European consortia.
University of Genova (UniGe)
UniGe is one of the largest universities in Italy. It is defined by its high-level multidisciplinary, multinational educational pathways, its research projects and innovation activities, and its active technological transfer. UniGe provides long-standing expertise in social cohesion and public engagement empowerment.
Université Côte d'Azur (UCA)
UCA is a research-intensive university relying on a strong cluster of Higher Education and research institutions. In 2016, Côte d'Azur won a prestigious "IDEX" award, placing it among the top 10 world-class, comprehensive universities in France. UCA provides its own experience of transforming a campus.
Technical University of Kosice (TUKE)
TUKE closely co-operates with private sector and industrial organizations throughout the region and it is a leading institution in the field of regional development. Its strong background with multidisciplinary and interdisciplinary approach to global problems solving are key contributions of TUKE to the consortium.
Management Centre Innsbruck (MCI)
MCI follows the concept of an Entrepreneurial School covering Higher Education, research and transfer into practice for management, society, technology and life sciences. MCI empowers motivated people to achieve outstanding performance, provides profound academic competence and creates innovative know-how transfer within a strong international network.
Haaga-Helia Applied Science University (Haaga-Helia)
Haaga-Helia is a strongly business-orientated University of Applied Sciences that focuses on co-operation, entrepreneurship, innovation and internationality. Haaga-Helia's strategic core areas corresponding to the needs of business life are: Business Development, Entrepreneurship, Experiential Service Innovation, Value through Sales, New Emerging Technology and Transformative Pedagogy.