Nearly 40 students participate in the Ulysseus Entre Camp Helsinki
For five days, students from all Ulysseus partner universities will enjoy the opportunity to improve their entrepreneurship and design thinking skills in the second edition of Ulysseus Entre Camp Helsinki.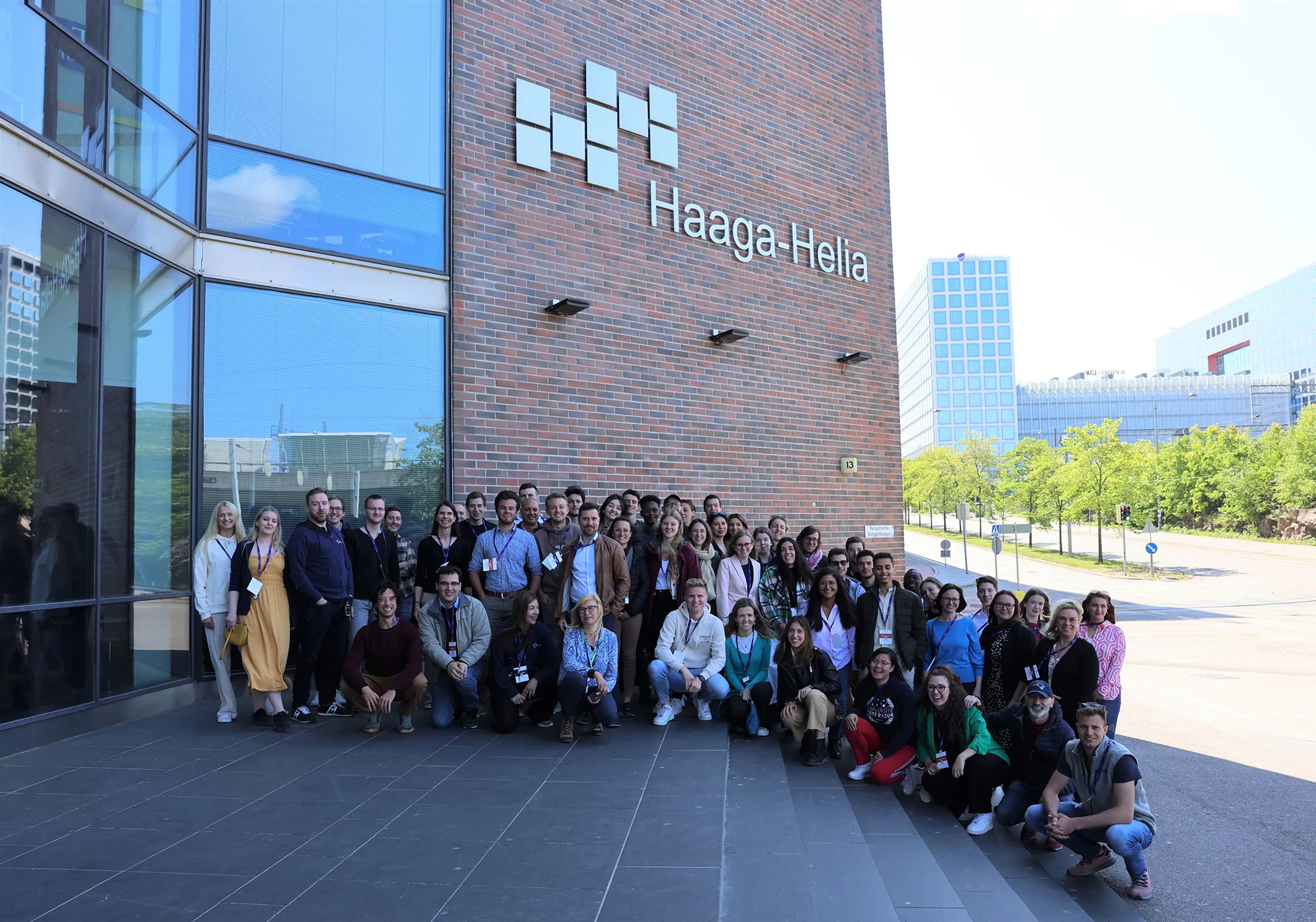 Ulysseus European University has materialized its commitment to provide students with an excellent academic offer by organising different kinds of training activities to its students varying from semester exchanges and virtual courses to blended intensive programs. This Monday 38 students and 13 coaches from the six partner universities (University of Seville, Spain; University of Genoa, Italy; University of Côte D'Azur, France; Technical University of Kosice, Slovakia; MCI | Management Center Innsbruck, Austria and Haaga-Helia University of Applied Sciences, Finland) gathered in Haaga-Helia for the intensive week of Entre Camp Helsinki.
The students started their learning journey already in May by participating to the virtual kick-off the camp and continued with the first learning assignment which prepared the students for the intensive week in Helsinki.
In line with Ulysseus values, this Blended Intensive Programme will contribute to the development of regions and society. Also, it will help to reduce the competence gap, one of Ulysseus' key goals.
Design Thinking process
Entre Camp aims at improving the students' knowledge in the entrepreneurship field through very completed and diverse modules while embodying a challenge-based learning approach. After this training course, participants will be able to utilize Design Thinking process; develop and strengthen their entrepreneurial mindset; think critically, make decisions, create different solutions and discuss the practical value of those; communicate and develop ideas further through discussions; look at problems from various viewpoints when working in multicultural teams with students from multidisciplinary backgrounds and with companies and other stakeholders; and identify business opportunities and developing those into a set of sustainable solutions.
Like last year Ulysseus associated partner, Uusimaa Regional Council presents the challenge with the theme "Healthy and Green City for the Citizens – Resource-wise Helsinki-Uusimaa: Aiming for the well-functioning everyday life and wellbeing of citizens, nature, and businesses." This overarching theme is further divided into three sub-themes:
Healthy City – Promoting a healthy lifestyle
Urban Mobility Solutions
Sharing Economy in Urban Areas
The students will concentrate on working on the themes providing solutions to the challenges during the intensive week. Furthermore company visits, inspirational speakers, workshops and panel discussions are present in the programme. Of course, recreational activities will also have a role in the Entre Camp Programme and the students will have the chance to visit the city of Helsinki and Porvoo and a field trip to Helsinki archipelago with sauna will be organized as well.
About Ulysseus
Ulysseus is one of the 44 European Universities selected by the European Commission to become the universities of the future. Led by the University of Seville together with five other universities in Europe (the University of Genoa, Italy; Université Côte d'Azur, France; the Technical University of Košice, Slovakia; MCI | The Entrepreneurial School®, Austria; and Haaga-Helia University of Applied Sciences, Finland), the project will allow students, researchers and graduates to move freely between universities, carry out internships in companies and start high-impact research projects.