Ulysseus Eurooppa-yliopisto julkaisee videohaastattelusarjan Tutkijoiden yö -tapahtumassa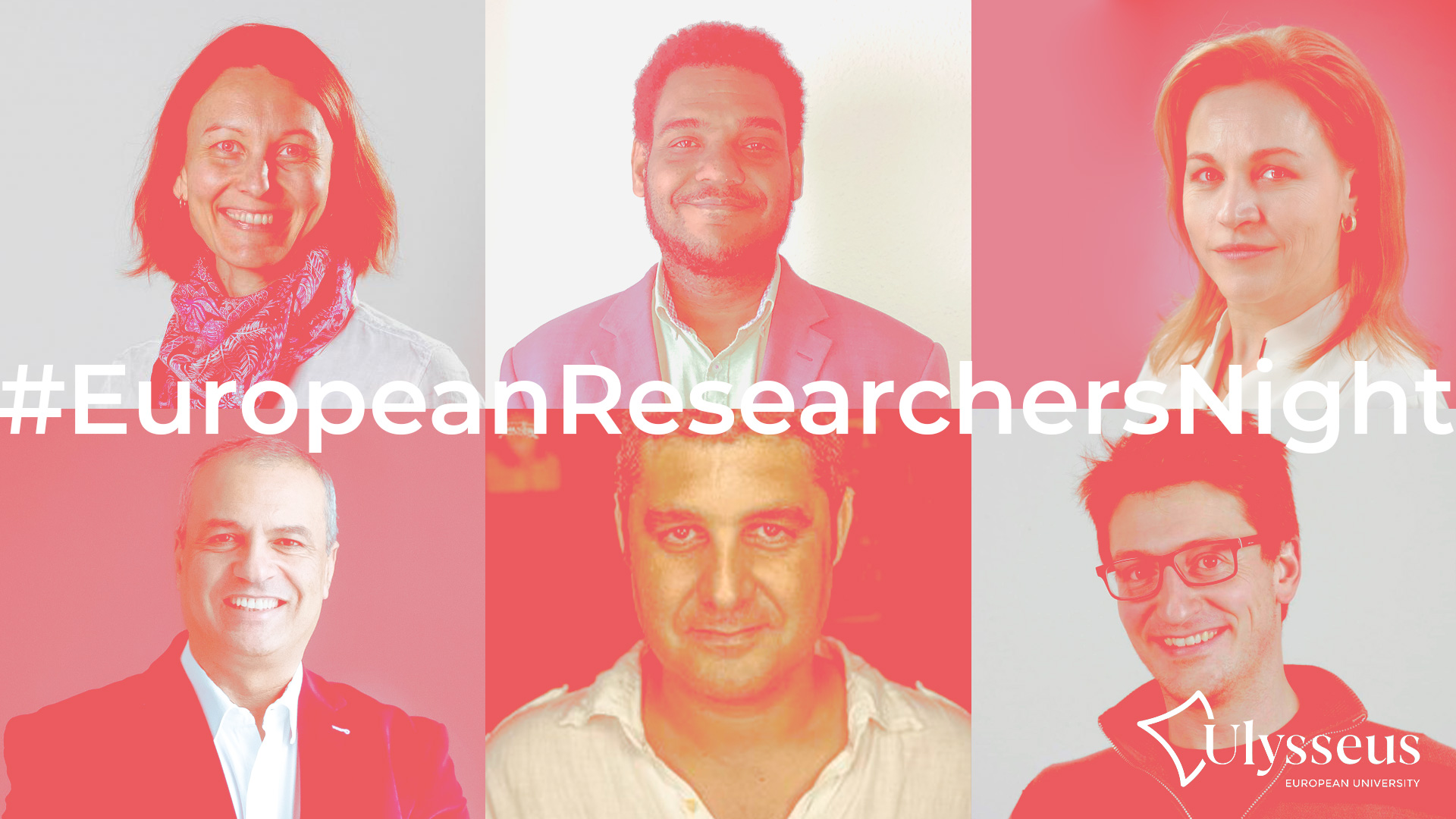 Ulysseus Eurooppa-yliopisto osallistuu eurooppalaisten tutkijoiden yö tapahtumaan 24.9. Vuosittain järjestettävää tapahtumaa koordinoi by Marie Skłodowska-Curie Actions (MSCA). Tapahtumassa tutkijat esittelevät tutkimushankkeitaan, kertovat työstään ja vastaavat yleisön kysymyksiin. . Tavoitteena on lisätä suuren yleisön mielenkiintoa tieteellisen tutkimuksen tekemiseen sekä esitellä miten tieteellinen tutkimus vaikuttaa ja näkyy jokaisen arjessa. Tapahtumassa on mukana korkeakouluja ja tutkimusinstituutioita 371 eurooppalaisesta kaupungista.
Tutkijoiden yö –tapahtuman kunniaksi Ulysseus julkaisee videohaastattelusarjan, jossa käsitellään kestävää kehitystä ja ympäristökysymyksiin liittyviä haasteita.
Dr. Minna-Maari Harmaala, Principal Lecturer, Haaga-Helia University of Applied Sciences (Finland);
Dr. Andreas Walter, Specialist in biotechnology and food engineering at MCI | The Entrepreneurial School® and Ulysseus Innovation Hub Officer for Food, Biotechnology and Circular Economy (MCI, Austria);
Dr. Martina Zeleňáková, Full Professor at the Institute of Environmental Engineering of the Technical University of Košice (Slovakia);
Dr. Adel Ben Youssef, Full Professor at the Higher Institute of Economics and Management of Université Côte d'Azur (France);
Dr. Paolo Piccardo, Associate Professor at the Department of Chemistry and Industrial Chemistry of the University of Genoa (Italy); and
Dr. Daniel Coq Huelva, Full Professor at the Faculty of Economics and Business Administration at the Institute of Latin American Studies of the University of Seville (Spain).
Video julkaistaan 24.9 klo 19-21 Suomen aikaa Ulysseuksen Facebook, Youtube and LinkedIn –kanavilla. Videolla esiintyvät tutkijat ja tieteentekijät kertovat työstään ja tutkimushankkeistaan liittyen ilmastonmuutokseen, kiertotalouteen, uusiutuvan energian hyödyntämiseen sekä vihreään siirtymävaiheeseen.
Lisäksi neljä allianssin jäsentä ottavat osaa Tutkijoiden yö –tapahtumaan omissa korkeakouluissaan: Technical University of Košice, Slovakia (ERN 2021 SVK); Université Côte d'Azur, France (VOYAGES); the University of Genoa, Italy (SHARPER) and The University of Seville, Spain (OPENRESEARCHERS2021).
Ulysseus-hankkeesta
Ulysseus on yksi niistä 41 eurooppalaisesta yliopistosta, jotka Euroopan komissio on valinnut tulevaisuuden yliopistoiksi. Eurooppa-yliopistoa koordinoi Sevillan yliopisto partnereita ovat Genovan yliopisto, Italia; Cote d'Azurin yliopisto, Ranska; Košicen teknillinen yliopisto, Slovakia; MCI | The Entrepreneurial School®, Itävalta; ja Haaga – Helian ammattikorkeakoulu, Suomi. Ulysseus antaa opiskelijoille, tutkijoille ja tutkinnon suorittaneille mahdollisuuden liikkua vapaasti yliopistojen välillä, suorittaa työharjoitteluja yrityksissä ja aloittaa vaikuttavia tutkimushankkeita.