Welcome to the University of Seville
The University of Seville's history dates back to 1505. Today, it is the second largest Spanish university and the largest in Andalusia. It has approximately 71,000 students and employs around 4,500 teaching and research staff and almost 2,500 services staff.
The University of Seville is a generalist university, embracing numerous different branches and areas of knowledge. It has has a total of 26 own public Centres, Faculties and Schools, and 6 ascribed private Centres. Although they are private, the University recognises the qualification that they award. Each Centre is responsible for administering its own students, teaching them, organising their courses, and structuring their qualifications.
In total, the University of Seville offers approximately 100 Bachelor's Degrees, 157 Master's Degrees and 32 PhD Programmes. Universidad de Sevilla also offers over 150 Qualifications which supplement its official qualifications.  The University's 130 Departments are home to all of its teaching and research staff, as well as organising teaching and implementing and undertaking research. 
What you need to know about the US
You will find here information about the documents you will need to prepare ahead of travelling to Spain, the administrative processes to follow before leaving your home country and some recommendations about how to find accommodation in Seville, among others.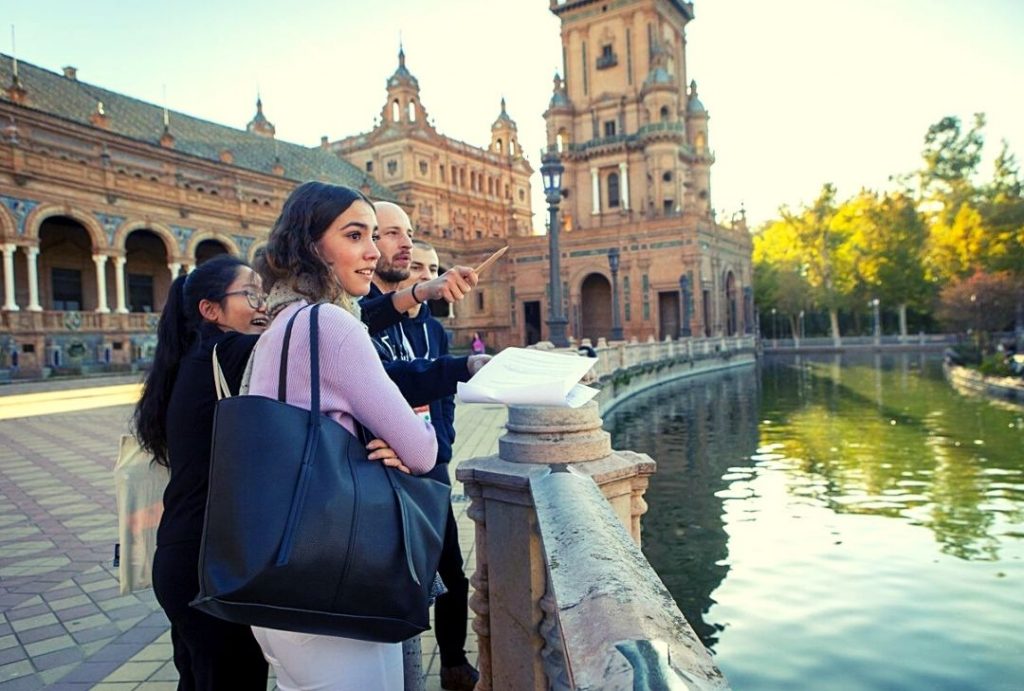 Here you will find some recommendations to get around Seville, arrange a health insurance if needed or register at the University of Seville.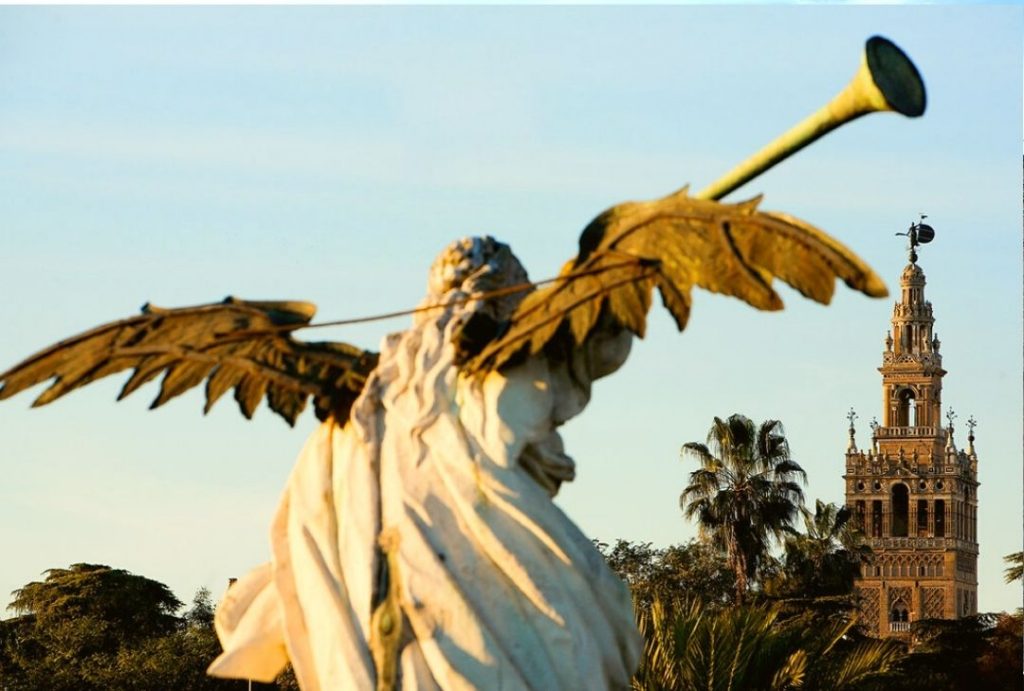 Study at the University of Seville
What courses are offered by the University of Seville? What facilities are available for students? Are there any extracurricular activities offered which may be of your interest? What options do I have on campus? Find here all the details you need to excel in your studies at the University of Seville.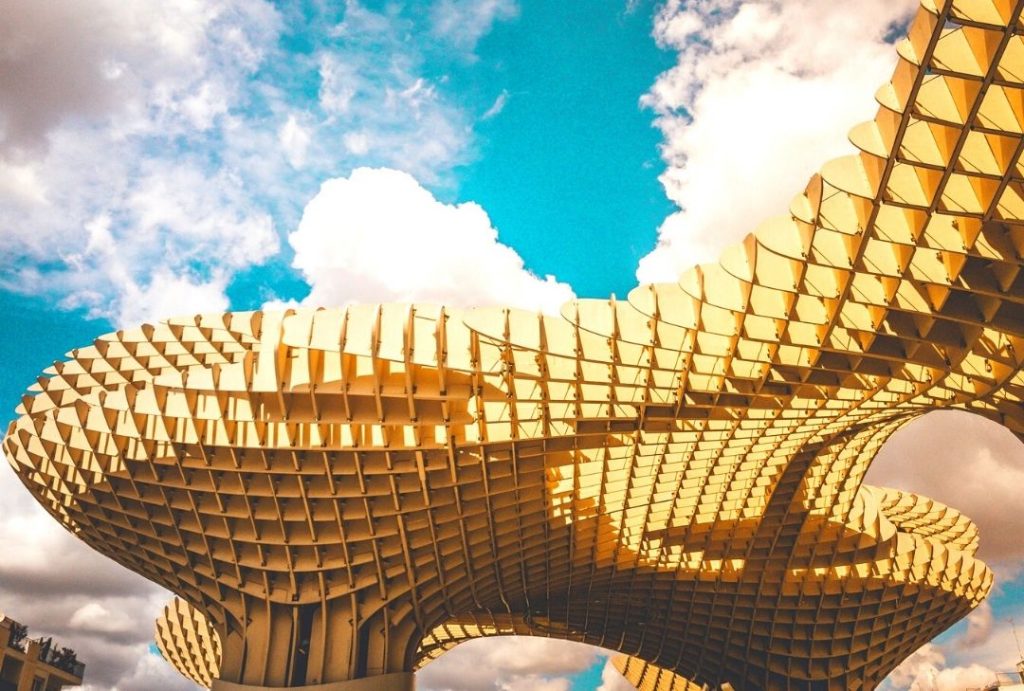 What are the best things to do in Seville?  Are there any student job options? What student associations can I join to make the most of my experience in Seville? Find out all the details here.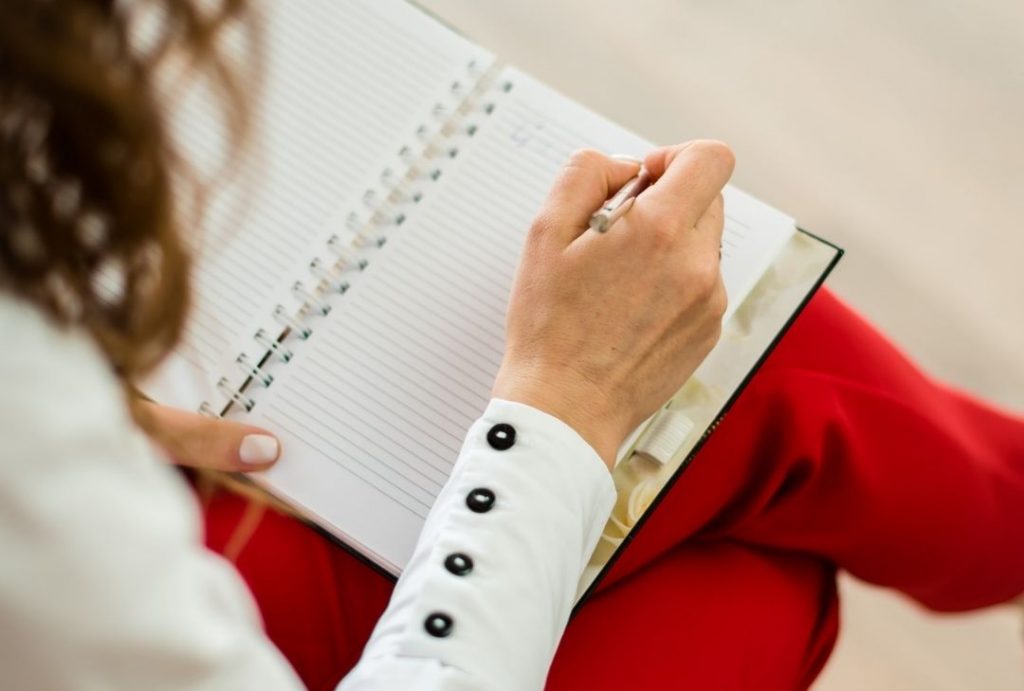 Find out where to call in case of emergency, how to find pharmacy or learn about the official holidays in Spain. This section is packed with relevant information that may come handy for you. 
✈️ PREPARE YOUR DEPARTURE
BUDGET TO PLAN
Before planning your trip to Seville, you need to take into account some initial costs. Budget more for your first month and bear in mind your travel costs.
Flight prices 
These can vary considerably depending on the airlines and the time of year. The high-speed train AVE connecting Madrid and Barcelona with Seville is a convenient way to travel, but prices can sometimes be quite expensive. Click here to view prices and special offers. There are also bus and other rail services.
Accommodation
You will also have to pay rent and a deposit. If you are flat-sharing, you might have to pay double for the first month – the rent and a deposit. This deposit will usually be refunded when you leave. Click here for information from Universidad de Sevilla's University Community Assistance Service (SACU) on accommodation prices and processes. Accommodation in a University Hall of Residence is approximately €500/month. Flat sharing, the most popular option among students, especially those coming from Europe, is approximately 200-€250/month per person there are usually three people sharing a flat. Prices tend to be higher and flats smaller in the Historic Quarter.
Living costs
The cost of living in Seville is lower than in other large Spanish cities such as Madrid and Barcelona, and lower than in cities in other Central and North European countries, as well as those in North America. The University of Seville has various self-service canteens offering a daily lunch menu for €4. In Halls of Residence, the price tends to be around €8, in popular bars and restaurants, prices are around €12. Bars offer a wide and varied range of tapas, for around €3-4 each. Other general expenses (cultural and recreational activities, sports)
Urban transport
Sevilla has a good bus network. 10 journey tickets can be bought for €10. Click here for more information. Biking is also an extended practice in Seville. A public bike-renting service is available.
Study costs (books and other study materials)
Costs depend on the degree. In Faculties such as Fine Arts or in the Higher Technical School of Architecture, study materials costs can be somewhat higher. In general terms, thanks to the huge amount of digital materials and documents, as well as to the University's libraries, costs are not particularly high.
ID DOCUMENT REQUIRED
Incoming EU citizens only need their ID card or passport.
Non-EU citizens will need their passport and the correct visa.
Information on visa application procedures from the SACU can be found here. Alternatively, You can also get information from the Spanish Embassy and Spanish Consulates in your home country. You can contact the Centro Internacional de la Universidad de Sevilla for help with your visa process. More information on long stay visa information here or in the Spanish Foreign Office website.
Long-stay visa enables you to travel freely in the Schengen Space countries. These comprise most of the EU, Iceland, Norway, and Switzerland. You can apply to the Spanish Embassy in your home country to obtain detailed information. Click here to see the list. Should you need a residence permit please click here for information on how to obtain it.
INSURANCE
Before you leave your home country, we recommend that you take out health, travel, and repatriation insurance. For flat rentals, you should also take out housing insurance and civil liability insurance, which is important for interns. Please note that EU citizens' health insurance is covered by their European Health Card. Non-EU citizens should have their own medical insurance.
Insurance information webs:
BANKS
Opening a Spanish bank account is recommended where you are the account holder or joint account holder. There are many banks to choose from. Banco de Santander has a branch in the Rectorate that specialises in dealing with students.
ACCOMMODATION
Gather information about accommodation and how to find it as soon as you start planning your mobility. Sevilla is a destination city that welcomes many international visitors and as such it offers a wide range of accommodation. There are many dedicated websites offering halls of residence, flatshares, hotels, hostels and boarding houses.
RIDE TO CAMPUS
The easiest way to get to Sevilla is to fly in to Aeropuerto de Sevilla (SVQ) airport.
The city also has excellent rail and road links. For rail travel information, click here:
Universidad de Sevilla has 17 locations spread over the city.
The main ones are:
Campus Reina Mercedes
Campus Ramón y Cajal
Campus Macarena
Campus Isla de la Cartuja
Rectorado
Sevilla is almost completely flat. It is located on the Guadalquivir plain and has around 700,000 inhabitants. This number rises to over 1 million if we include those living in the metropolitan area. Getting around the city is really easy.
How to get around in Seville:
🏠 SETTLE DOWN IN SEVILLE
🎓 STUDY AT THE USE
💃 LIVE IN SEVILLE
ℹ️ ADDITIONAL INFORMATION