MCI | The Entrepreneurial School®

Welcome to
MCI | The Entrepreneurial School®
MCI | The Entrepreneurial School® provides a meaningful connection between universities, grandes écoles, business schools, universities of applied sciences, and the world of business. It represents a strong international brand that successfully combines academic teaching and training, solution-oriented research & development, impactful knowledge transfer and innovative start-ups. 
The MCI links together the best out of science, economy and consulting to the unique concept of an international Entrepreneurial University of Applied Sciences providing the platform for numerous academia-business activities including start-ups, executive education, summer & winter schools, study abroad programs, international conferences and more. It stands for internationality, academic quality, practice orientation, innovation, close cooperation with industry, solution-oriented research and development, first-class infrastructure, a high level of customer and service orientation, and international renown.
MCI empowers motivated people to achieve outstanding performance, provides profound academic competence and creates innovative know-how transfer within a strong international network.
This is what MCI stands for: 
Quality teaching. High quality teaching secures our position among the leading academic institutions in the German speaking world
Intellectual contribution, transfer of know-how & start-ups. Our intellectual contribution is applied, business-relevant and solution-oriented. The transfer of know-how strengthens the location and the competitiveness of companies.
International orientation. Our strong international orientation generates know-how, prestige and added value for our customers
Customer and service orientation. Our customer and service orientation is exemplary
People and culture. Our corporate culture thrives on mutual trust, diversity, commitment of our employees, entrepreneurial spirit and responsibility towards society
Brand. MCI's brand is internationally renowned and stands for performance, professionality, knowledge and competence
Network. Our international network creates a competitive edge and added value for our stakeholders
Innovation. Ongoing innovation forms the basis of our market position and ensures our competitiveness
Infrastructure. Our excellent infrastructure creates an attractive and stimulating environment
What you need to know about
MCI | The Entrepreneurial School®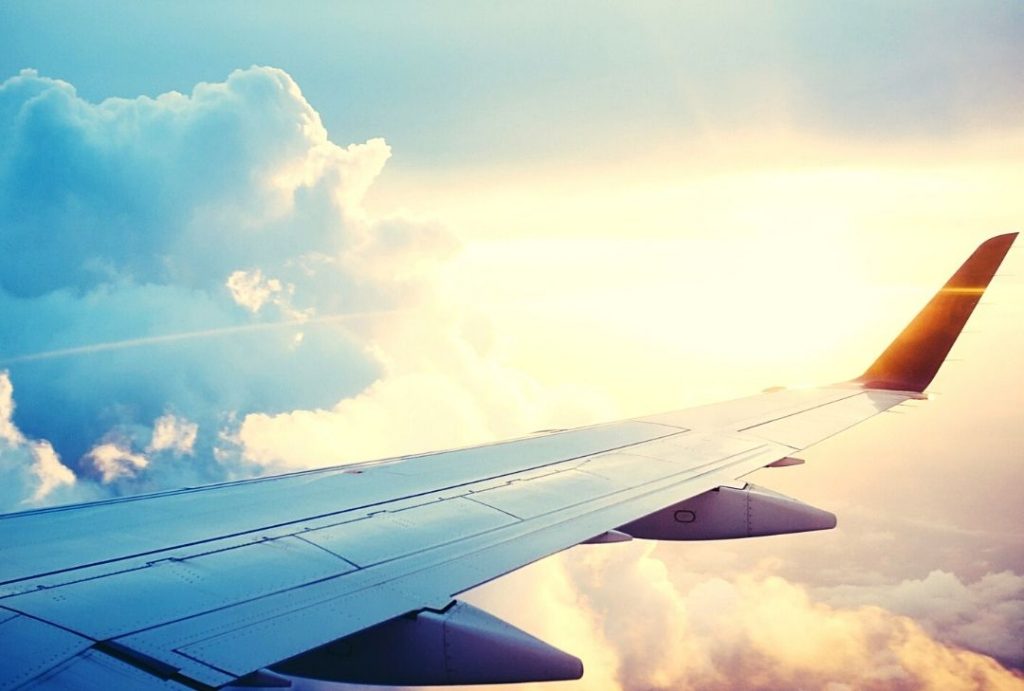 You will find here information about the documents you will need to prepare ahead of travelling to Austria, the administrative processes to follow before leaving your home country and some recommendations about how to find accommodation in Innsbruck, among others.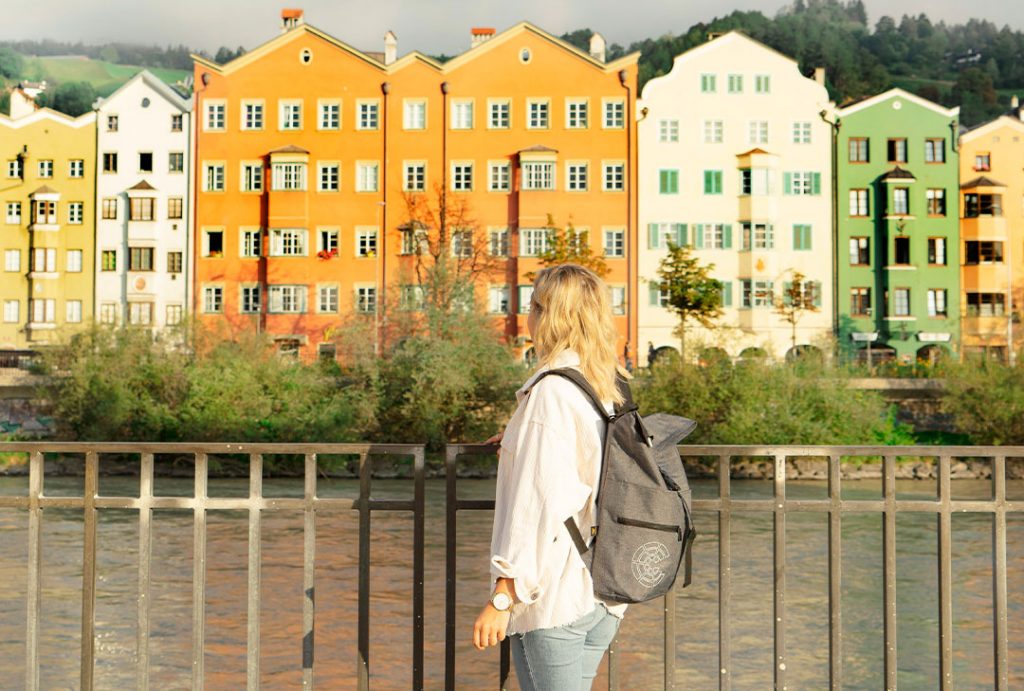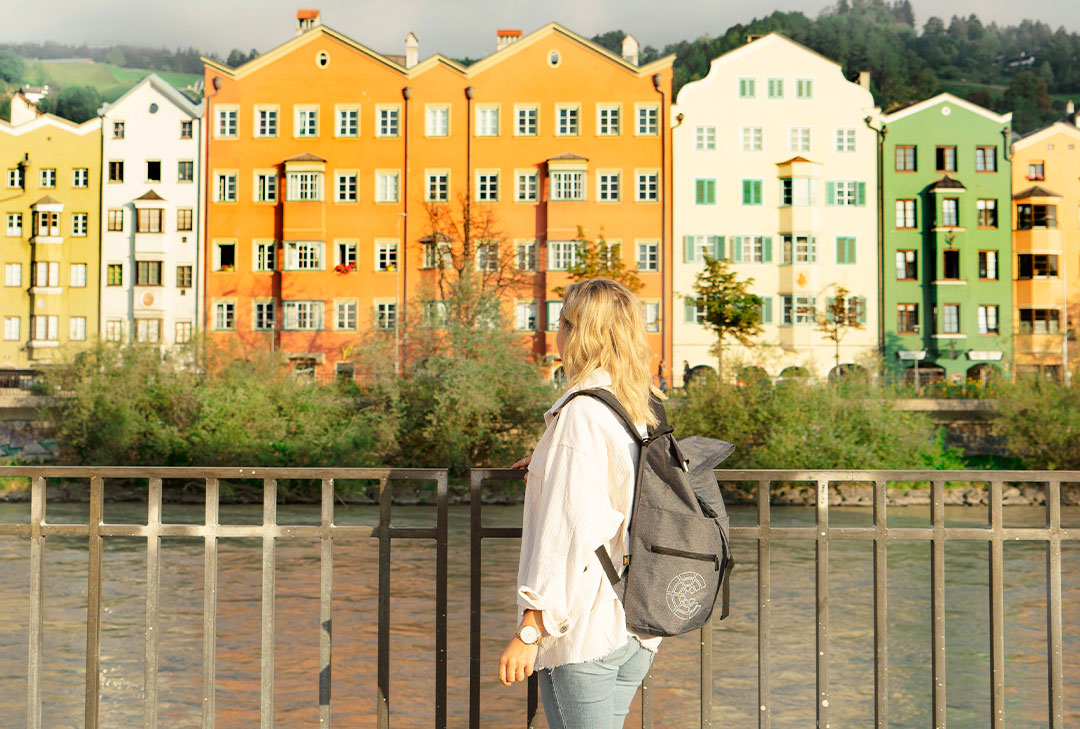 Here you will find some recommendations to get around Innsbruck, arrange a health insurance if needed or register at MCI.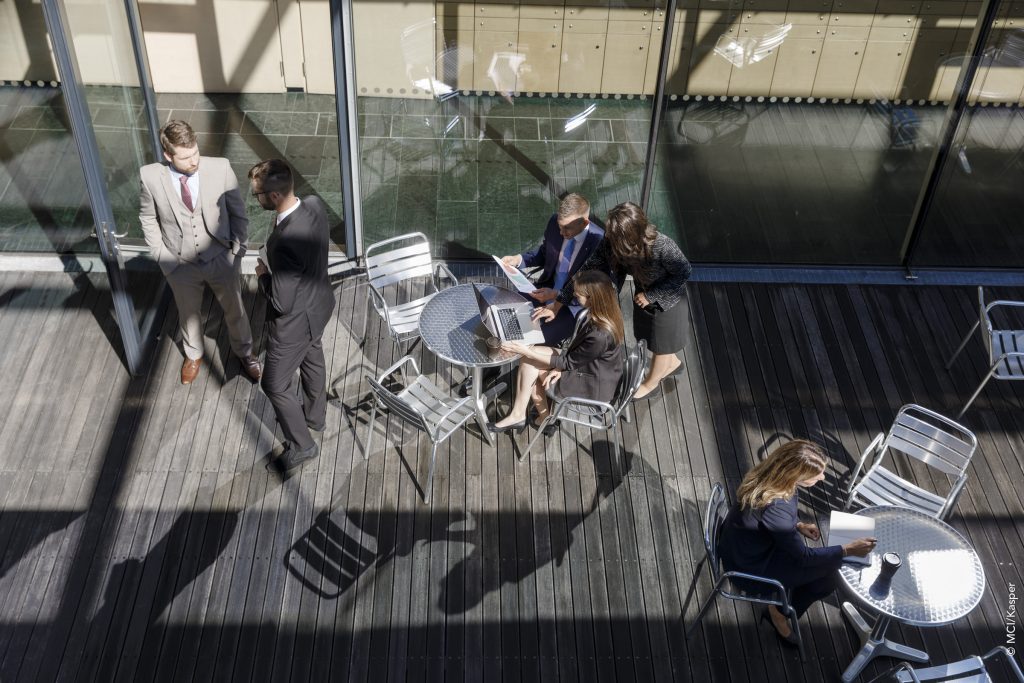 Study at MCI | The Entrepreneurial School®
What courses are offered by  MCI | The Entrepreneurial School? What facilities are available for students? Are there any extracurricular activities offered which may be of your interest? What options do I have on campus? Find here all the details you need to excel in your studies at MCI | The Entrepreneurial School.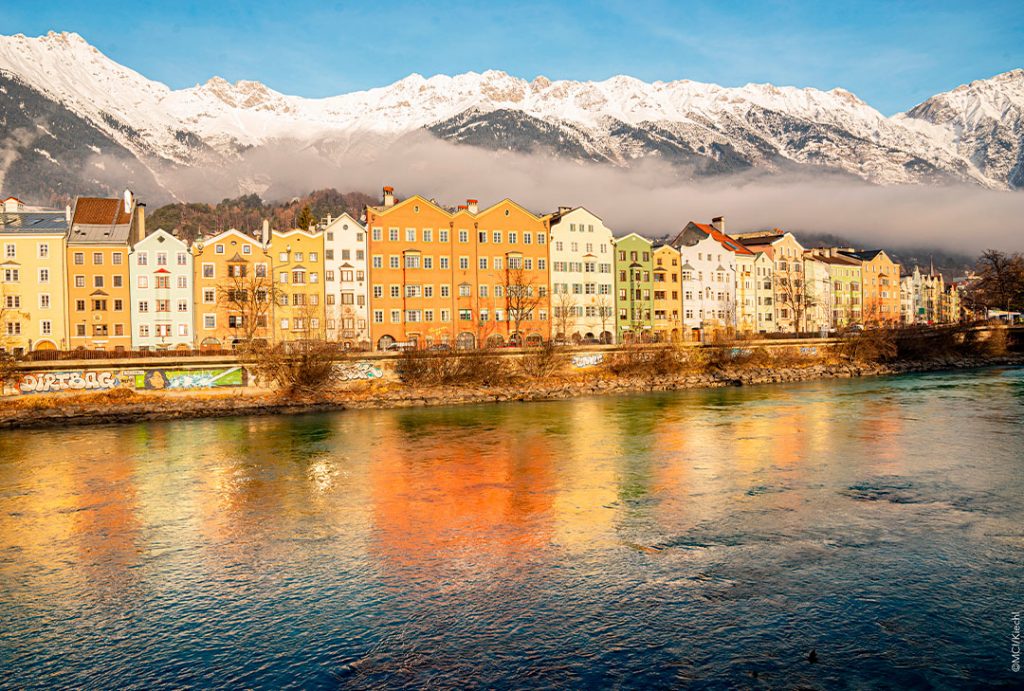 What are the best things to do in Innsbruck? Are there student job options? What student associations can I join?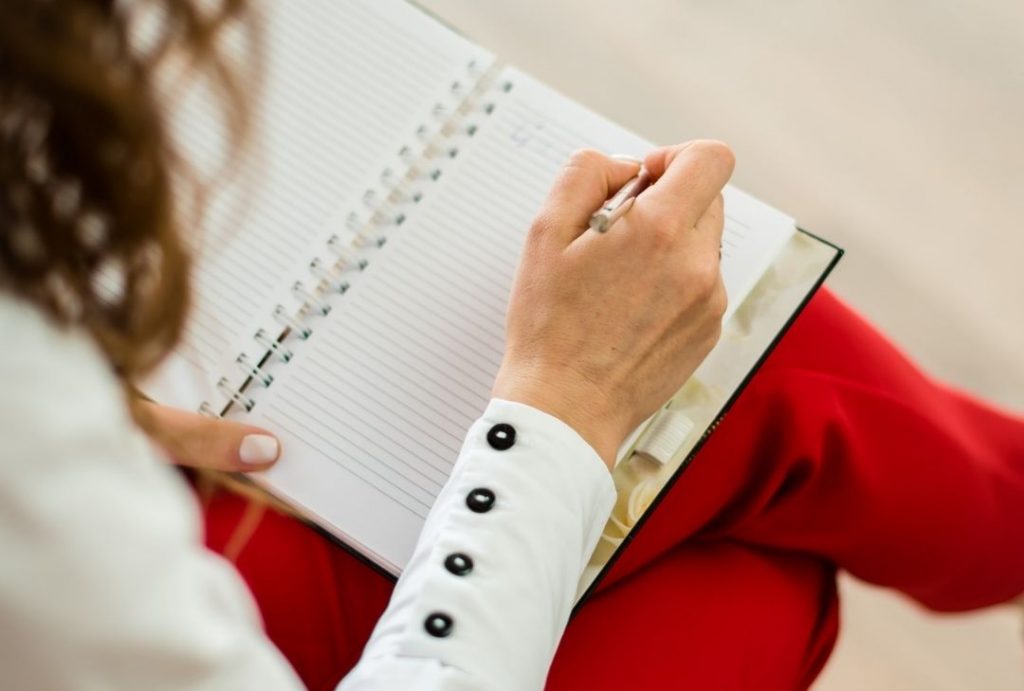 Find out where to call in case of emergency, how to find pharmacy or learn about the official holidays in Austria. This section is packed with relevant information that may come handy for you.
✈️ PREPARE YOUR DEPARTURE
BUDGET TO PLAN
In total, the average monthly cost of living for students is approximately €1,100. The numbers above are rough estimates which may vary depending on students' lifestyle.
See below a breakdown of the estimated costs:
Housing including utilities (single room or studio apartment)  €330–€700
Food and drinks €300 – €400
Public transportation €20
Cell phone €30
Internet, if not included in rent €20 – €50
Miscellaneous (books, leisure activities, trips, personal expenses etc.) €400
ID DOCUMENT REQUIRED
In general students from the European Union can travel to Austria either with their passport or their ID card. You will also need one of these documents for registration in Innsbruck and during application for your stay at MCI.
LONG STAY VISA
Stay for more than 6 months
Nationals of so-called "third countries" (any country outside the EU/EEA and Switzerland) who stay in Austria for more than 6 months need a residence permit ("Aufenthaltsbewilligung").
Application before arrival: In person at the austrian authority in home country after travellin to Austria with Visa D, students might pick up their residence permit at "Referat für Aufenthaltsangelegenheiten"
Application after arrival. Only for students from defined countries possible. After visa-free arrival, students can pick up their residence permit in Austria "Referat für Aufenthaltsangelegenheiten").  More info here. 
Stay for less than 6 months
Students who are going to stay in Austria for less than six months can apply for a Visa C (for stays of up to 90 days) or for a Visa D (for stays of from 91 days up to a maximum of 6 months) at the competent Austrian representative authority in their country of residence. These visas are free of charge. More information here.  
INSURANCE
Students from EU/EEA countries and Switzerland usually have insurance coverage with their European Health Insurance Card (EHIC). 
Students from certain countries (e.g. Turkey) might obtain the form A3 from their national health insurance in their home country. Once they are in Austria, they can get insurance through Österreichische Krankenkassa. 
Students from "third countries": Some students may purchase ÖK's student insurance ("Studierendenselbstversicherung"). Careful: not all students are eligible for this insurance; eligibility depends on a number of criteria (duration of studies, change of major, etc.). For more details please click here.  
Another possibility is to take out private health insurance. It is essential that the insurance complies with a few requirements (insurance cover well over 30,000 Euro including guarantee to cover possible recovery and repatriation costs and costs for treatment of the COVID-19 disease). For possibilities check feelsafe or care concept

.

  Should you need more information please click

here.

 
BANKS
For students coming from third countries it might make sense to open an austrian bank account. Being enrolled as a student at MCI, opening a bank account shall be free of costs. Students will be allocated a buddy (=MCI student) who will help incoming students in order to open a bank account.
Please find below the documents require to complete this process:
valid passport
confirmation of enrollment (available through MCI)
ACCOMMODATION
We do advise our students to book a room in a student dorm after receiving their acceptance letter. More information may be found here: 
The most convenient and usually least expensive option is to reserve a room in a student dormitory via OeAD, the Austrian Agency for International Mobility and Cooperation in Education, Science, and Research. 
Finding private housing in Innsbruck may be challenging and requires considerable time and effort to find a flat share or a studio.
RIDE TO CAMPUS
By plane:
The three big international airports near Innsbruck are Munich, Frankfurt, and Vienna. Flying into Innsbruck is the fastest way to get here, but it might also be the most expensive. Innsbruck airport is very close to the city center. Bus F brings you directly to the city center in approx. 10-15 minutes.
By train:
Innsbruck is also easily accessible by train. The main station is about 10 mins. from the city center. For more information visit the website of the Austrian Railways company  ÖBB. Frequent train services are also available from Vienna and Munich airport.
By bus:
Flixbus from all over Europe or the airport shuttle Four Seasons Travel from Munich airport.
For all details regarding MCI campus & locations  please click here. 
🏠 SETTLE DOWN IN INNSBRUCK
🎓 STUDY AT MCI
⛰️ LIVE INNSBRUCK
ℹ️ ADDITIONAL INFORMATION