Ulysseus support to


Ukraine
Ukraine-related initiatives of our Universities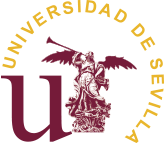 UNIVERSITY OF SEVILLE
The University of Seville has launched various actions aimed at providing assistance in the humanitarian crisis in Ukraine.
All these actions together form the Aid Plan for Ukraine which includes several initiatives such as spaces for training, awareness and debate; humanitarian aid to the population in general, as well as specific aid to the Ukrainian university community; and actions to promote research, transfer and university cooperation projects for development.
The University of Seville intends to help these people –forced to leave their country, their homes, their families in many cases– return to feeling safe in a truly welcoming environment.
Furthermore, the Aid Plan for Ukraine that the University of Seville has prepared includes many possibilities related to training, information and awareness to its own university community about the situation in Ukraine and about the situation of displaced people.

UNIVERSITY OF GENOA
We are the result of experience, knowledge, actions and decisions. The University should be the place where there is the best synthesis of these four pillars catalyzing the life of an individual.
Education and research shall create the awareness to belong to a unique humankind where all conflicts should be the source of dialectic confrontation allowing to grow in peace.
This is why we open wide our arms to welcome all those needing to find refuge and support from a warzone.
Culture and knowledge are the best and only weapons we can use to build up the awareness needed to create a perspective of peace.
We are concerned by the growing barbarism in all conflicts actually poisoning our time and we want to be proactive starting from the Ukrainian crisis but also considering the other places where humans have lost the reason.
Hope and dialogue are our keywords for future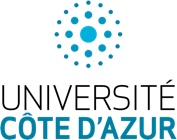 UNIVERSITÉ CÔTE D'AZUR
Today, the values of humanism and freedom to think, debate, know and share knowledge that are the fundamental foundation of Université Côte d'Azur are being severely undermined.
Université Côte d'Azur expresses its unconditional support for all those who are working for the return of peace and are committed to defending people who are suffering.
Since the beginning of the conflict, all UCA teams have been mobilized to guide and support Ukrainian student and faculty refugees and families arriving in the region with concrete actions, such as the provision of housing. A support unit has been set up for Ukrainian, Russian and Belarusian communities. A new student volunteering opportunity has been created for all students who wish to be mobilized.
You can report any difficulties or volunteer your help at this email address: soutien-ukraine@univ-cotedazur.fr.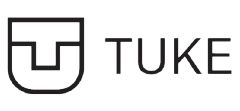 TECHNICAL UNIVERSITY OF KOŠICE
The Technical University in Košice hosts most Ukrainian students among all Slovak universities. These students came to us in the spirit of freedom and democracy to receive a quality university education that shall enable them to contribute to the development of industry, economy, science, culture, and art in their native Ukraine.
We express our support for Ukrainian students and are ready to help them. We encourage all people of goodwill to call for an end to the military conflict and to do everything in their power to resolve it peacefully.
In order to cope with their difficult life situation, the university management has decided to take the following measures which you can read about by clicking on the "More information" button.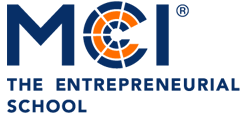 MCI – THE ENTREPRENEURIAL SCHOOL ®
MCI | The Entrepreneurial School® stands in solidarity with all people in Ukraine who are suffering from this war. Therefore, the following measures are undertaken:
MCI will grant up to 10 scholarships for Ukrainian students:
Each of this scholarships worth up to € 15,000. – per year reducing the tuition fee while studies as MCI | The Entrepreneurial School®.
Limited number of internship opportunities may be provided:
Therefore a CV and brief description of the situation have to be send to: international@mci.edu
MCI tries to help and support people from Ukraine in their search for work with job opportunities in teaching, research, IT & administration and is offering courses in German through its Language Center.
MCI Students have organized a donation campaign with storage and delivery for Ukraine.
Other important links: for general information:

HAAGA-HELIA UNIVERSITY OF APPLIED SCIENCES

Haaga-Helia University of Applied Sciences supports Ukraine with a donation. Haaga-Helia is donating 10 000 euros to the victims of the Ukrainian war. The donation will be channeled through Unicef.

Haaga-Helia offers Ukrainians, who already have the right to study at a university in their home country, a separate right to study at Haaga-Helia for humanitarian reasons. The duration of the right to study would be two years and 120 credits. Haaga-Helia doesn't charge tuition fee from these Ukrainian students.

For those who do not have the right to study at Ukrainian universities, Haaga-Helia offers the opportunity to study free of charge through open university studies.

Haaga-Helia enhances university guidance and counseling services for Ukrainian refugees. Haaga-Helia also increases mental support services to students, in particular for students from Ukraine.