Rectors, vice-rectors, academic members and HR staff from Ulysseus partner universities gathered on June 6 to discuss about the procedure for achieving the Human Resources Strategy for Researchers (HRS4R) award for partner universities.
This session aimed at providing Ulysseus partners with key information to apply for the HRS4R Award. This is a recognition granted by the European Commission for the development of researchers' working conditions and research careers.
HRS4R is quality work related to researcher career and it can be regarded a European tool to tackle the competence gap for researchers. HRS4R is one of the policy measures in the European Research Area (ERA) Policy Agenda (2022-2024) and existing instruments in supporting the European Framework for Research Careers.
HRS4R will provide several benefits for Ulysseus, such as enabling partner universities to attract researchers, funding and international partnerships; improving their profile and visibility and a creating a more transparent recruitment process for researchers.
The meeting was introduced by Ana Timonen and Iris Humala from Haaga-Helia University of Applied Sciences, leaders of the COMPASS "Talent and Research and Innovation Career" workgroup.
Also, other members of Ulysseus participated in this session. Project director Jean-Baptiste Nicholas from University of Cote d'Azur introduced the actions taken by University of Cote d'Azur to achieve this excellence award. This recognition was recently granted in May 2022.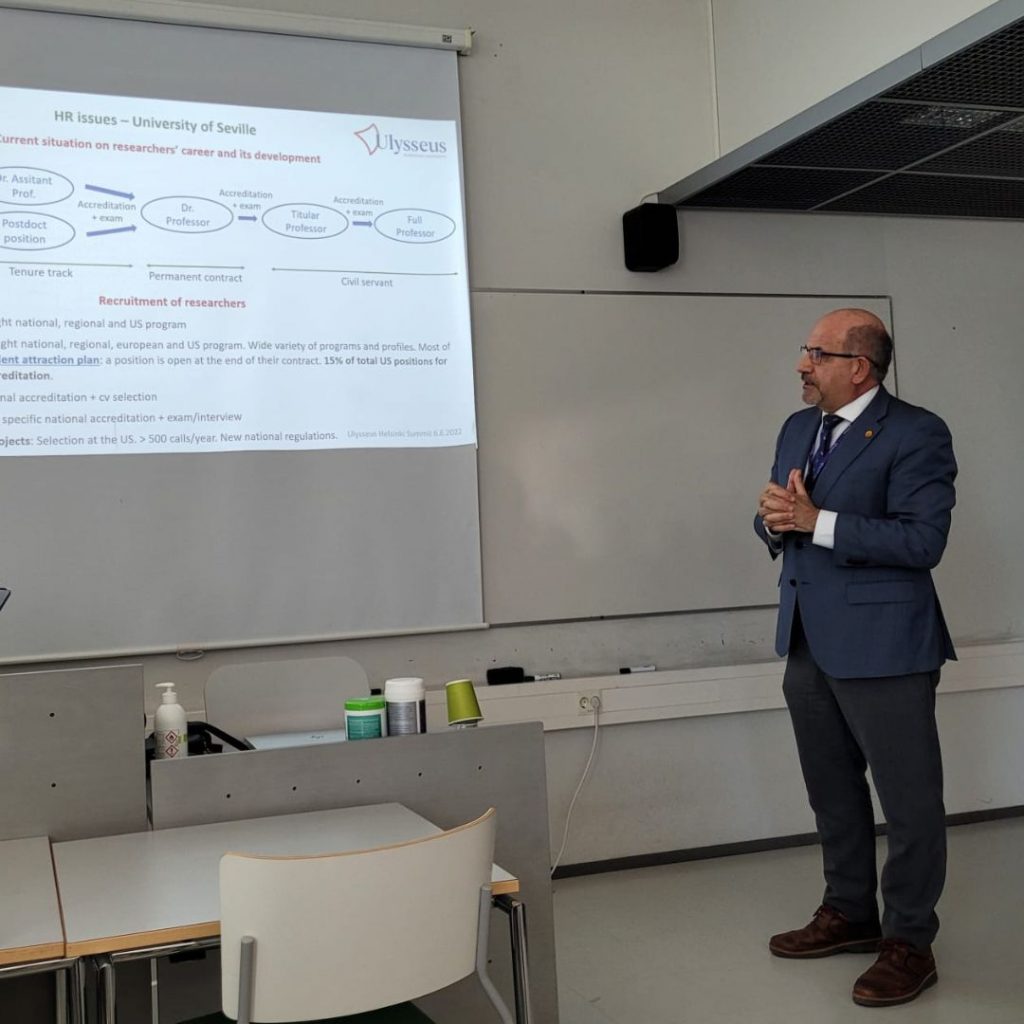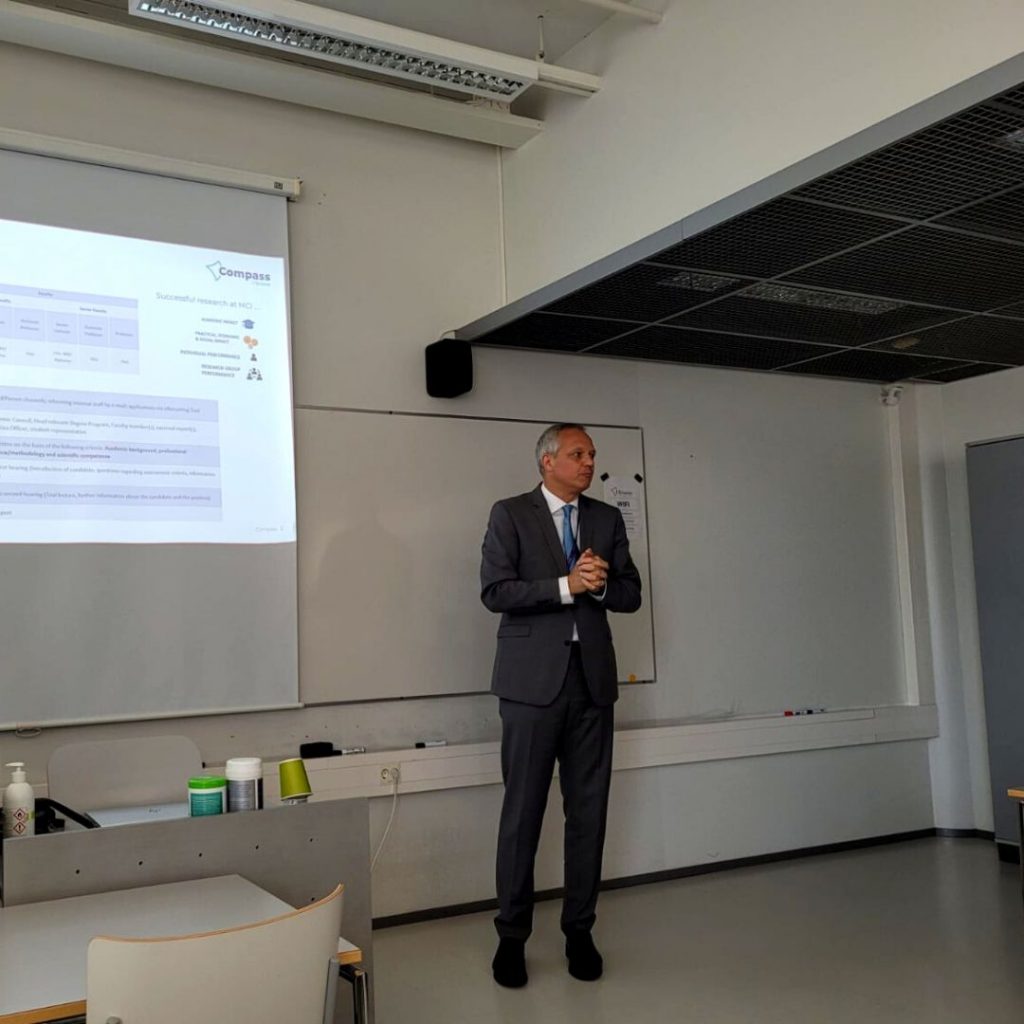 Last, but not least, vice-rectors and other representatives from partner universities gave an overview of the status of the researchers' career and the recruitment processes at their respective institutions.
ABOUT COMPASS
COMPASS: Leading Ulysseus to become a European University excellence model through Research and Innovation is a Horizon 2020 project and the flagship for Ulysseus R&I agenda and strategy. This action, which is part of the Science with and for Society programme of Horizon 2020 (SwafS), will facilitate Ulysseus' transformation process towards becoming a European university through a common R&I strategy that will in turn consolidate its Innovation Ecosystem.