Ulysseus Mobility Personnel meets in Haaga-Helia
Representatives from all Ulysseus partner universities discuss about student and staff mobility programs, best practices, new strategies and exchange opportunities in Helsinki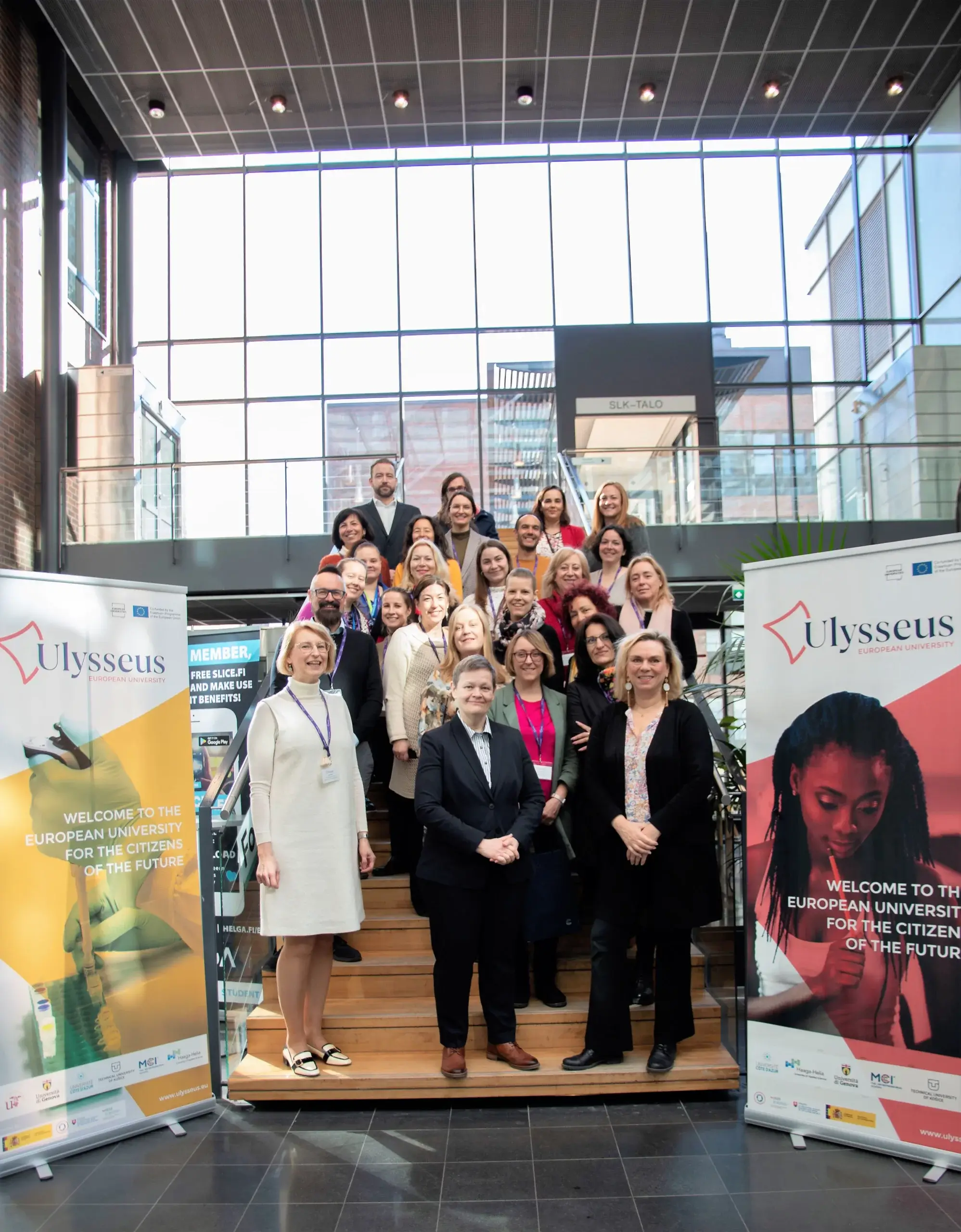 The Ulysseus Mobility Officers Staff Week brings together representatives from all Ulysseus partner universities to discuss student and staff mobility programs within the alliance. The goal is to share best practices, exchange ideas and develop strategies that will improve the overall student experience. The event takes place in Haaga-Helia University of Applied Sciences 19.-21.4.2023.
The event kicked off with a welcome message from Haaga-Helia's Vice President, Salla Huttunen. She welcomed the participants by sharing facts about Finland and Haaga-Helia and highlighted its strengths and what makes it unique as a mobility destination. The importance of the Ulysseus Moblity program and its impact on student and staff mobility was also emphasized by all participants.
The General Ulysseus vision, its goals, and the big picture was then discussed and presented by the Haaga-Helia Ulysseus Project Director Kitte Marttinen and Sara Repo from MCI. The Ulysseus Student Journey and the role of staff in the process was also discussed as well as a brief introduction on the Mob4All satellite project concentrating on innovative measures to enhance international mobility for special needs students was also given by MCI.
Day one continued with a presentation on the Ulysseus Student Satisfaction Survey. The survey's findings were discussed, and participants were encouraged to offer suggestions on how to improve student satisfaction. The next task was for each group to speak about their universities and to illustrate the student customer journey before, during, and after incoming mobility.
On the second day of the meeting the participants visited Haaga-Helia's Porvoo campus. The day consisted of co-creation sessions, which involved roundtables on four different topics: inclusive mobility, welcome programs and other services for international/incoming students, staff, and teacher mobility, and sustainability and green mobility.
On the second part of the day, the co-creation session continued with an introduction related to new student exchange opportunities for the Ulysseus alliance by Katri Salmi, Head of International Affairs in Haaga-Helia. Also available Erasmus+ possibilities, newer formats such as BIPs, COILs, and virtual opportunities, and anything that complements physical mobilities was discussed and assessed.
The staff week concluded with a practical example of Haaga-Helia's hosted BIP programme "Entre Camp HelsinkI" which will see its second edition this summer. The participants also had the chance to hear the fresh experiences of teacher exchange from academic staff members currently in exchange in Haaga-Helia.