Ulysseus
Partners' Courses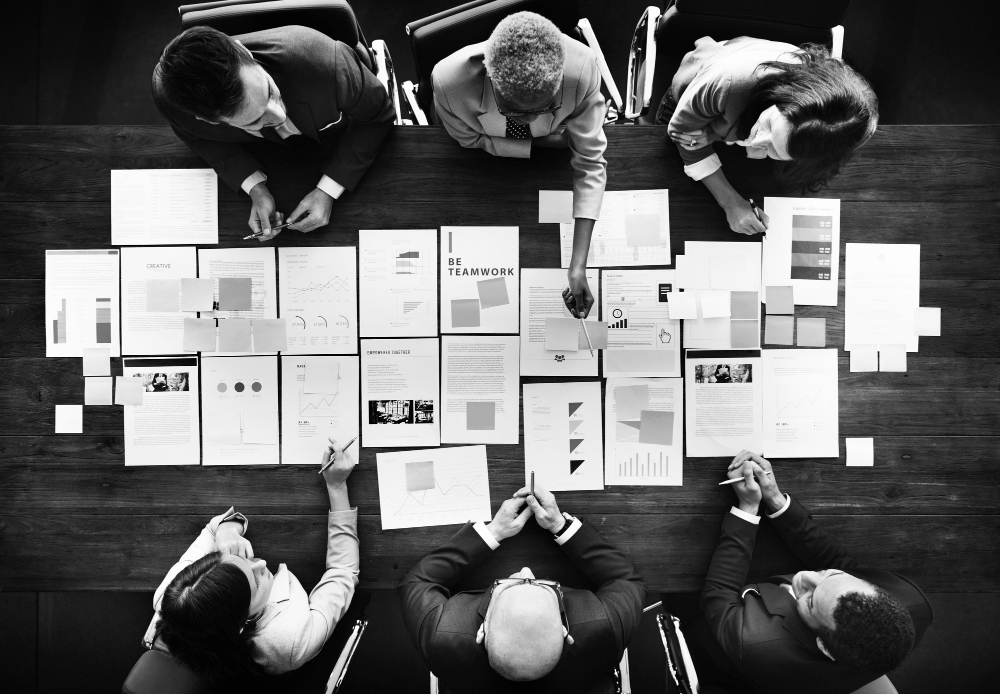 For the Ulysseus alliance, it is our common vision to become a best-practices model and an attractive European University. We strive to enhance seamless and climate-responsible mobility through intensive cooperation between all consortium members. As a student, academic or non-academic staff, you do not only have the opportunity to engage with the expertise of one or two universities, but of six institutions. 
Some of the courses can be offered free of charge, depending on the offering institution there might be an administrative fee of which you will be informed during the application process.
As courses will be updated on a regular basis, make sure to regularly check our website. Stay tuned and hoist your sails!
Check out
new
Partners' Courses
| COURSE NAME | LEVEL | APPLICATION DEADLINE | START DATE | FORMAT | MORE DETAILS |
| --- | --- | --- | --- | --- | --- |
| Human Behaviour | Bachelor / Master / PhD | 06.05.2022 | 06.06.2022 | online | Download pdf |
| COURSE NAME | LEVEL | APPLICATION DEADLINE | START DATE | FORMAT | MORE DETAILS |
| --- | --- | --- | --- | --- | --- |
| Applied Finance Management | Master | TBC | 15.10.2022 | on site | Download pdf |
| Economic Evaluation | Master | TBC | 15.10.2022​ | on site | Download pdf |
| Entrepreneurship for Current Global Issues | Master | TBC | 15.10.2022​ | on site | Download pdf |
| Ethical Decision Making | Master | TBC | 15.10.2022 | on site | Download pdf |
| Fundamentals in Finance Management | Master | TBC | 15.10.2022 | on site | Download pdf |
| Fundamentals of Management & Strategic Thinking | Master | TBC | 15.10.2022 | on site | Download pdf |
| Inclusive Leadership in Global Health | Master | TBC | 15.10.2022 | on site | Download pdf |
| International Welfare Systems | Master | TBC | 15.10.2022 | on site | Download pdf |
| Law & Public Practice | Master | TBC | 15.10.2022 | on site | Download pdf |
| Management, Accounting & Controlling | Master | TBC | 15.10.2022 | on site | Download pdf |
| Qualitative Research Methods | Master | TBC | 15.10.2022 | on site | Download pdf |
| Quantitative Research Methods | Master | TBC | 15.10.2022 | on site | Download pdf |
| Real Life Simulations – Methods | Master | TBC | 15.10.2022 | on site | Download pdf |
| Real Life Simulations – Practice | Master | TBC | 15.10.2022 | on site | Download pdf |
| Regulation & Competences in Health Care Markets | Master | TBC | 15.10.2022 | on site | Download pdf |
| Research Designs & Academic Writing | Master | TBC | 15.10.2022 | on site | Download pdf |
| Architecture & Tourism | Master | TBC | 31.08.2022 | on site | Download pdf |
| Communication & Sales Training | Master | TBC | 31.08.2022 | on site | Download pdf |
| Cross-Cultural Competencies & Ethics | Master | TBC | 31.08.2022 | on site | Download pdf |
| Digital Marketing – An Introduction | Master | 09.01.2023 | 31.08.2022 | online | Download pdf |
| Emerging Tourism Markets | Master | TBC | 31.08.2022 | on site | Download pdf |
| eTourism Business Models | Master | TBC | 31.08.2022 | on site | Download pdf |
| FBM Entrepreneurship Case Studies | Master | TBC | 31.08.2022 | on site | Download pdf |
| General Management Experience (Study Tour) | Master | TBC | 31.08.2022 | on site | Download pdf |
| Global Economics | Master | TBC | 31.08.2022 | on site | Download pdf |
| International Marketing | Master | TBC | 31.08.2022 | on site | Download pdf |
| International Tourism | Master | TBC | 31.08.2022 | on site | Download pdf |
| Strategic Pricing & Yield Management | Master | TBC | 31.08.2022 | on site | Download pdf |
| Strategic Simulation | Master | TBC | 31.08.2022 | on site | Download pdf |
| Sustainability & Tourism | Master | TBC | 31.08.2022 | on site | Download pdf |
| Hidden Entrepreneurial Champions | Bachelor / Master / PhD | TBC | 31.08.2022 | online | Download pdf |
| Role Conflicts in Family Firms | Bachelor / Master / PhD | TBC | 15.10.2022 | online | Download pdf |
| 9th Responsible Management Education Research Conference | Bachelor / Master / PhD | 27.09.2022 | 15.07.2022 | on site | Download pdf |
| COURSE NAME | LEVEL | APPLICATION DEADLINE | START DATE | FORMAT | MORE DETAILS |
| --- | --- | --- | --- | --- | --- |
| Forms of Entrepreneurship | Bachelor | 16.09.2022 | 17.10.2022 | online | Download pdf |
Teaching Courses & Lecturers Mobility Oportunities
| COURSE NAME | APPLICATION DEADLINE | START DATE | END DATE | FORMAT | MORE DETAILS |
| --- | --- | --- | --- | --- | --- |
| Lecturer Mobility | 31.05.2022 | Webinar (19./25.10.22/09./16/23./28.11 from 18 – 20:30) | mostly online, 1 day onsite | Contact maria.pammer@mci.edu | |
| Lecturer Mobility | TBC | Webinar (20./27.10.2022/10./17./24./28.11.2022 from 18 – 20:30) | mostly online, 1 day onsite | Contact maria.pammer@mci.edu | |
| COURSE NAME | APPLICATION DEADLINE | START DATE | END DATE | FORMAT | MORE DETAILS |
| --- | --- | --- | --- | --- | --- |
| Introduction to Digital Services | 17.06.2022 | 22.08.2022 | 16.12.2022 | Blended (online and on site) | Contact: Kasper.Valtakari@haaga-helia.fi |
| Orientation to ICT Infastructure and to Cloud Services | 14.10.2022 | 14.11.2022 | 18.11.2022 | on site | Contact: jaana.lunkka-salonen@haaga-helia.fi |
| Linux servers | 14.08.2022 | 12.09.2022 | 15.09.2022 | on site | Contact: jaana.lunkka-salonen@haaga-helia.fi |
| German Business Communication (B1) / German 2 (A1/A2) | 15.08.2022 | 01.09.2022 | 30.11.2022 | on site | Contact: ria.heiska@haaga-helia.fdi |
| Branding and Marketing Communications | 10.05.2022 | 05.09.2022 | 25.11.2022 | on site | Contact taija.ihamaki@haaga-helia.fi |
| Growth and Competitive Strategies | 10.05.2022 | 05.09.2022 | 25.11.2022 | on site | Contact taija.ihamaki@haaga-helia.fi |
| Developing SCM | 10.05.2022 | 05.09.2022 | 25.11.2022 | on site | Contact taija.ihamaki@haaga-helia.fi |
| Financial Statement Analysis | 10.05.2022 | 05.09.2022 | 25.11.2022 | on site | Contact taija.ihamaki@haaga-helia.fi |
| HR Strategy and Change | 10.05.2022 | 05.09.2022 | 25.11.2022 | on site | Contact taija.ihamaki@haaga-helia.fi |
| Innovative Service Design | 10.05.2022 | 05.09.2022 | 25.11.2022 | on site | Contact taija.ihamaki@haaga-helia.fi |
| Internationalisation of a Firm | 10.05.2022 | 05.09.2022 | 25.11.2022 | on site | Contact taija.ihamaki@haaga-helia.fi |
| Investment Management | 10.05.2022 | 05.09.2022 | 25.11.2022 | on site | Contact taija.ihamaki@haaga-helia.fi |
| International Economics | 10.05.2022 | 05.09.2022 | 25.11.2022 | on site | Contact taija.ihamaki@haaga-helia.fi |
| Accounting | 10.05.2022 | 05.09.2022 | 25.11.2022 | on site | Contact taija.ihamaki@haaga-helia.fi |
| Financial Markets | 10.05.2022 | 05.09.2022 | 25.11.2022 | on site | Contact taija.ihamaki@haaga-helia.fi |
Non Academic Staff Offers
ACTIVITY NAME

APPLICATION DEADLINE

START DATE

END DATE

FORMAT

MORE DETAILS

Staff week: Communication and marketing
30.06.2022
21.09.2022
23.09.2022
on site
Contact ari.nevalainen@haaga-helia.fi
Training: to share best practices with colleagues from Ulysseus libraries. Good themes: Open Science and publishing, information literacy
02.09.2022
12.10.2022
14.10.2022
online
Contact:
eeva.klinga-hyoty@haaga-helia.fi
Training: Benchmarking of different curricula of BBA degrees.
31.07.2022
4 hours at a suitable date between September 1, 2022 and November 30, 2022.
4 hours at a suitable date between September 1, 2022 and November 30, 2022.
online
Contact:
heidi.theman@haaga-helia.fi