Ulysseus
Partners' Courses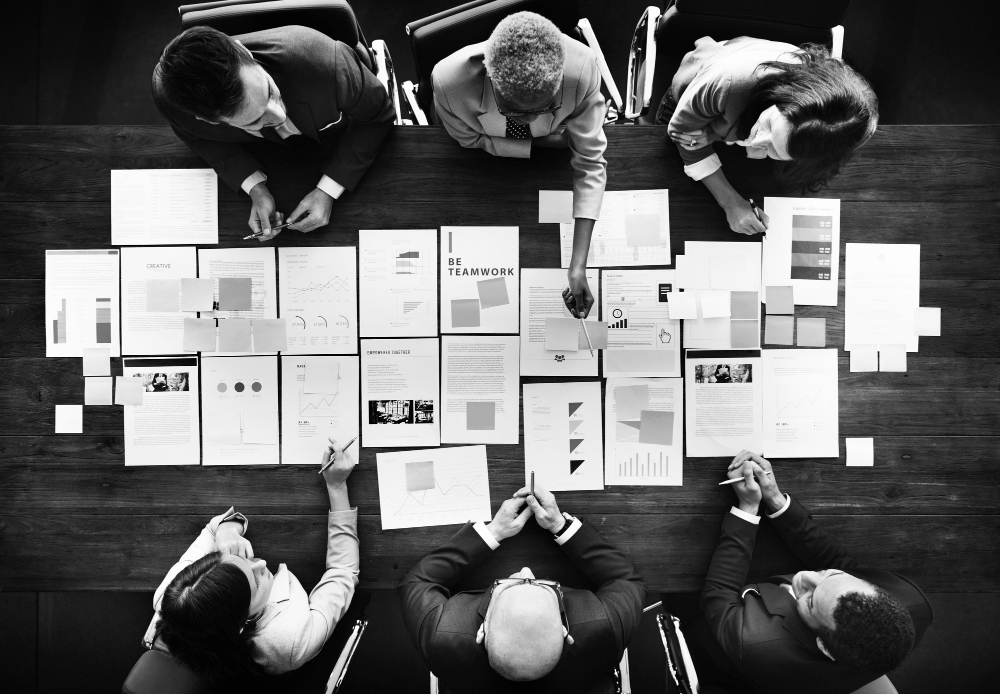 For the Ulysseus alliance, it is our common vision to become a best-practices model and an attractive European University. We strive to enhance seamless and climate-responsible mobility through intensive cooperation between all consortium members. As a student, academic or non-academic staff, you do not only have the opportunity to engage with the expertise of one or two universities, but of six institutions.
Some of the courses can be offered free of charge, depending on the offering institution there might be an administrative fee of which you will be informed during the application process.
As courses will be updated on a regular basis, make sure to regularly check our website. Stay tuned and hoist your sails!
Check out
new
Partners' Courses
For students, the Ulysseus partner universities offer a vast range of course opportunities. Each hosting university is in charge of the application and registration process for the courses it offers. For more detailed information, please message the designated contact person for the course(s) you are interested in. 
Many of the courses offered provide you with the opportunity to earn ECTS points. Some of these points may potentially count towards your degree requirements. Please be aware that recognition depends solely on the decision of your home university. We therefore recommend getting in touch with the academic coordinator at your home university in advance regarding recognition. Even if recognition is not possible, you are welcome to apply to boost your skills and profit from an intercultural experience. After successful course completion, you will receive a certificate from the Ulysseus partner university.
For general inquiries related to Ulysseus mobility opportunities, please contact the Joint Ulysseus International Centre: internationalcentre@ulysseus.eu 
We are excited to support you in your unforgettable Ulysseus mobility experience!
| COURSE NAME | LEVEL | APPLICATION DEADLINE | START DATE | FORMAT | MORE DETAILS |
| --- | --- | --- | --- | --- | --- |
| Human Behaviour | Bachelor / Master / PhD | 20.06.2022 | 04.07.2022 | online | Download pdf |
| COURSE NAME | LEVEL | APPLICATION DEADLINE | START DATE | FORMAT | MORE DETAILS |
| --- | --- | --- | --- | --- | --- |
| Applied Finance Management | Master | 07.08.2022 | 07.09.2022 | on site | Download pdf |
| Economic Evaluation | Master | 07.08.2022 | 07.09.2022 | on site | Download pdf |
| Entrepreneurship for Current Global Issues | Master | 07.10.2022 | 07.11.2022​ | on site | Download pdf |
| Ethical Decision Making | Master | 07.10.2022 | 07.11.2022 | on site | Download pdf |
| Fundamentals in Finance Management | Master | 07.10.2022 | 07.11.2022 | on site | Download pdf |
| Fundamentals of Management & Strategic Thinking | Master | 05.08.2022 | 05.09.2022 | on site | Download pdf |
| Inclusive Leadership in Global Health | Master | 07.08.2022 | 07.09.2022 | on site | Download pdf |
| International Welfare Systems | Master | 07.10.2022 | 07.11.2022 | on site | Download pdf |
| Law & Public Health Practices | Master | 07.10.2022 | 07.11.2022 | on site | Download pdf |
| Management, Accounting & Controlling | Master | 07.10.2022 | 07.11.2022 | on site | Download pdf |
| Qualitative Research Methods | Master | 05.08.2022 | 05.09.2022 | on site | Download pdf |
| Quantitative Research Methods | Master | 07.10.2022 | 07.11.2022 | on site | Download pdf |
| Real Life Simulations – Methods | Master | 07.08.2022 | 07.09.2022 | on site | Download pdf |
| Real Life Simulations – Practice | Master | 07.08.2022 | 07.09.2022 | on site | Download pdf |
| Regulation & Competences in Health Care Markets | Master | 07.10.2022 | 07.11.2022 | on site | Download pdf |
| Research Designs & Academic Writing | Master | 05.08.2022 | 05.09.2022 | on site | Download pdf |
| Communication & Sales Training | Master | 02.09.2022 | 16.09.2022 | on site | Download pdf |
| Digital Marketing – An Introduction | Master | 09.12.2022 | 09.01.2023 | online | Download pdf |
| eTourism Business Models | Master | 02.09.2022 | 01.12.2022 | on site | Download pdf |
| Global Economics | Master | 02.09.2022 | 14.09.2022 | on site | Download pdf |
| International Tourism | Master | 02.09.2022 | 05.10.2022 | on site | Download pdf |
| Strategic Pricing & Yield Management | Master | 02.09.2022 | 03.11.2022 | on site | Download pdf |
| Sustainability & Tourism | Master | 02.09.2022 | 16.11.2022 | on site | Download pdf |
| Hidden Entrepreneurial Champions | Bachelor / Master / PhD | 10.12.2022 | 10.01.2023 | online | Download pdf |
| Role Conflicts in Family Firms | Bachelor / Master / PhD | 08.10.2022 | 08.11.2022 | online | Download pdf |
| 9th Responsible Management Education Research Conference | Bachelor / Master / PhD | 27.08.2022 | 27.09.2022 | on site | Download pdf |
| COURSE NAME | LEVEL | APPLICATION DEADLINE | START DATE | FORMAT | MORE DETAILS |
| --- | --- | --- | --- | --- | --- |
| Discovering business opportunities | Master | 5.8.2022 | 22.8.2022 | online | Download pdf |
| Developing a viable business | Master | 7.10.2022 | 24.10.2022 | online | Download pdf |
| Forms of Entrepreneurship | Bachelor | 16.09.2022 | 17.10.2022 | online | Download pdf |
TEACHING COURSES & LECTURERS' MOBILITY OPPORTUNITIES
| COURSE NAME | APPLICATION DEADLINE | START DATE | END DATE | FORMAT | MORE DETAILS |
| --- | --- | --- | --- | --- | --- |
| Introduction to Digital Services | 17.06.2022 | 22.08.2022 | 16.12.2022 | Blended (online and on site) | Contact: Kasper.Valtakari@haaga-helia.fi |
| Orientation to ICT Infastructure and to Cloud Services | 14.10.2022 | 14.11.2022 | 18.11.2022 | on site | Contact: jaana.lunkka-salonen@haaga-helia.fi |
| Linux servers | 14.08.2022 | 12.09.2022 | 15.09.2022 | on site | Contact: jaana.lunkka-salonen@haaga-helia.fi |
| German Business Communication (B1) / German 2 (A1/A2) | 15.08.2022 | 01.09.2022 | 30.11.2022 | on site | Contact: ria.heiska@haaga-helia.fdi |
| Branding and Marketing Communications | 10.05.2022 | 05.09.2022 | 25.11.2022 | on site | Contact taija.ihamaki@haaga-helia.fi |
| Growth and Competitive Strategies | 10.05.2022 | 05.09.2022 | 25.11.2022 | on site | Contact taija.ihamaki@haaga-helia.fi |
| Developing SCM | 10.05.2022 | 05.09.2022 | 25.11.2022 | on site | Contact taija.ihamaki@haaga-helia.fi |
| Financial Statement Analysis | 10.05.2022 | 05.09.2022 | 25.11.2022 | on site | Contact taija.ihamaki@haaga-helia.fi |
| HR Strategy and Change | 10.05.2022 | 05.09.2022 | 25.11.2022 | on site | Contact taija.ihamaki@haaga-helia.fi |
| Innovative Service Design | 10.05.2022 | 05.09.2022 | 25.11.2022 | on site | Contact taija.ihamaki@haaga-helia.fi |
| Internationalisation of a Firm | 10.05.2022 | 05.09.2022 | 25.11.2022 | on site | Contact taija.ihamaki@haaga-helia.fi |
| Investment Management | 10.05.2022 | 05.09.2022 | 25.11.2022 | on site | Contact taija.ihamaki@haaga-helia.fi |
| International Economics | 10.05.2022 | 05.09.2022 | 25.11.2022 | on site | Contact taija.ihamaki@haaga-helia.fi |
| Accounting | 10.05.2022 | 05.09.2022 | 25.11.2022 | on site | Contact taija.ihamaki@haaga-helia.fi |
| Financial Markets | 10.05.2022 | 05.09.2022 | 25.11.2022 | on site | Contact taija.ihamaki@haaga-helia.fi |